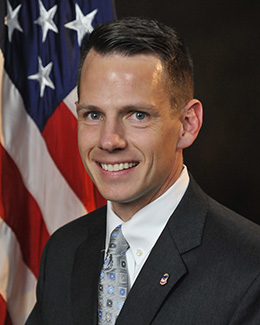 A graduate of Ohio University and the West Virginia University College of Law, William J. Ihlenfeld, II, has devoted his career to public service. Upon graduating from law school in 1997, USA Ihlenfeld served for ten years as an Assistant Prosecuting Attorney in Ohio County, West Virginia. During his tenure in Ohio County he served as the Chief Assistant Prosecutor and was a member of the Ohio Valley Drug and Violent Crimes Task Force. USA Ihlenfeld also served as an Assistant Prosecuting Attorney in Brooke County, West Virginia, from 2007 until 2010 where he handled serious felony matters as well as the juvenile docket. As an Assistant Prosecuting Attorney, he successfully prosecuted hundreds of felony cases, was honored by the Drug Enforcement Administration for his outstanding contributions in the field of drug law enforcement and served on the West Virginia Supreme Court's committee for the creation of model criminal jury instructions. USA Ihlenfeld argued before the West Virginia Supreme Court on eight separate occasions.
In addition to his work as a prosecutor, USA Ihlenfeld served as a partner at the firm of Ihlenfeld Law Office, PLLC, in Wheeling from 1997 until 2010, where he practiced law with his father, William J. Ihlenfeld, Sr. and specialized in consumer litigation and real estate matters.
USA Ihlenfeld was nominated to his current post by President Barack Obama on May 27, 2010, confirmed by the United States Senate on August 5, 2010, and was sworn in by the Honorable Frederick P. Stamp, Jr. on August 11, 2010.
USA Ihlenfeld is active in his community, having served as a member of the Ohio County Schools Comprehensive Educational Facilities Plan Committee; Vice-Chairman of the Seeing Hand Association, Inc.; as a volunteer with Legal Aid of West Virginia; as a youth sports coach, and as a deacon in his church.
USA Ihlenfeld resides in Wheeling with his wife and children.
Updated September 18, 2015