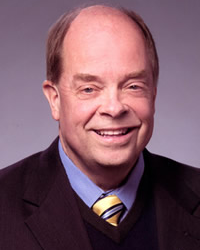 Charles Oberly's appointment as United States Attorney gives him the unique privilege of having held the two best legal positions. From 1982 to 1995, Mr. Oberly was Delaware's elected Attorney General. He served three four year terms and still remains Delaware's longest elected Attorney General. In Delaware, there are no district attorneys. The Attorney General is the DA for the State. Before becoming the AG, Mr. Oberly was the State's chief prosecutor and head of the Appellate Division. He also argued Delaware v. Prouse in the United States Supreme Court.
After an unsuccessful run for the U.S. Senate in 1994, Mr. Oberly started his own firm, specializing primarily in criminal defense cases, but never lost his desire to return to public service. His appointment as U.S. Attorney is a great honor, and he looks forward to working with the amazing group of his peers around the country, including the outstanding office he has inherited. His highest priority is to protect our most vulnerable citizens, children and the elderly, from predators of all sorts.
Mr. Oberly is a Phi Beta Kappa graduate of Penn State University and received his J.D. from the University of Virginia Law School. He also clerked for the Delaware United States District Court.  He is married and has five children ranging in age from 9 to 46.  He loves to travel with his wife, Lynne, a Superior Court Commissioner, and enjoys all sports, especially running. He once ran a minimum of two miles a day for ten years without missing a day.
Updated April 30, 2015