Counterespionage & Counter Proliferation Cases
Kenyen R. Brown, U.S. Attorney for the Southern District of Alabama
Southern District of Alabama
Jacques Monsieur and Dara Fatouhi
Jacques Monsieur, a Belgian national and resident of France suspected of international arms dealing for decades, pleaded guilty to illegally exporting F-5 fighter jet engines and parts from the United States to Iran.
Monsieur, along with Dara Fotouhi, also known as "Dara Fatouhi," an Iranian national currently living in France, were charged in a six-count indictment returned on August 27, 2009, with conspiracy, money laundering, smuggling, and violations of the Arms Export Control Act (AECA) and the International Emergency Economic Powers Act (IEEPA). Monsieur was arrested by federal agents in August 2009 upon his arrival in New York. He subsequently pled guilty to conspiring to transport the fighter engines to Iran and was sentenced in October 2010, after cooperating with authorities. Fotouhi remains at large.
Monsieur and Fotouhi were experienced arms dealers who had been actively working with the Iranian government to procure military items for the Iranian government. In February 2009, Monsieur contacted an undercover agent seeking engines for the F-5 (EIF) fighter jet and the C-130 military transport aircraft for export to Iran. Thereafter, Monsieur began having regular e-mail contact with the undercover agent regarding the requested F-5 engines and parts.
These engines, known as J85-21 models, are replacement engines for the F-5 fighter jet that was sold to Iran by the United States before the 1979 Iranian revolution. The engines and parts are designated as defense articles on the U.S. Munitions List and may not be exported from the United States without a license from the U.S. State Department. Additionally, these items may not be exported to Iran without a license from the U.S. Treasury Department due to the U.S. trade embargo on Iran.
Arick Andre Dube and Juan Lopez-Hernandez
On August 4, 2009, federal agents of U.S. Immigration and Customs Enforcement (ICE) and the Defense Criminal Investigative Service (DCIS) from Mobile, Alabama, arrested Arick Dube, 28, in McAllen, Texas, when he paid an undercover agent $60,000 for a cache of fragmentation grenades, automatic rifles, and shoulder-fired grenade launchers. At that time, Dube and the undercover agent verbally itemized the weapons order together, and indicated that the quantity of weapons to be delivered and sold was as follows: thirteen fragmentation grenades; twenty-four 9 millimeter pistols; forty-five 5.56-millimeter caliber rifles; and five M4 rifles with attached M203 grenade launchers. Upon concluding the conversation, Dube and the undercover agent agreed on a total sales price of $77,600 for the entire order of weapons. A joint ICE and DCIS investigation revealed that Dube was attempting to acquire and illegally smuggle what was believed to be stolen military weapons and explosives to persons in Mexico involved in the illegal drug trade. Dube also indicated during numerous contacts with the undercover agent that he wished to obtain pistols he referred to as "cop killers," which fire a 5.7 millimeter projectile capable of penetrating body armor worn by civilian law enforcement and military personnel.

On August 5, 2009, undercover agents met with Dube and a second subject later identified as Juan Lopez-Hernandez, an illegal alien and citizen of Mexico. Lopez-Hernandez assisted Dube with the undercover purchase by verifying that the contents containing the firearms and grenades was correct. Lopez-Hernandez also assisted Dube with transferring the crates from the undercover agent's vehicle to the personal vehicle in which they had arrived. Lopez-Hernandez later revealed that he was acting on behalf of a subject located in the Republic of Mexico identified as "LaLo." He further stated that after the transfer of the weapons, he and Dube planned to store them at Dube's residence. Both defendants pled guilty to illegally attempting to smuggle said weapons to Mexico and have been sentenced.
André Birotte, Jr., U.S. Attorney for the Central District of California
Central District of California
Naval Warship, Space Shuttle, and Rocket Secrets to China
On March 24, 2008, Chi Mak, a former engineer with a U.S. Navy contractor, was sentenced in the Central District of California to 293 months (more than 24 years) in prison for orchestrating a conspiracy to obtain U.S. naval warship technology and to illegally export this material to China. Mak was found guilty at trial in May 2007 of conspiracy, two counts of attempting to violate export control laws, acting as an unregistered agent of the People's Republic of China (PRC), and making false statements. The investigation found that Mak had been given lists from co-conspirators in China that requested U.S. Naval research related to nuclear submarines and other information. Mak gathered technical data about the Navy's current and future warship technology and conspired to illegally export this data to China. Mak's four co-defendants (and family members) all pled guilty to charges arising out of the conspiracy.
In 2009, in a related case in the Central District of California, former Rockwell and Boeing engineer Dongfan "Greg" Chung was convicted after a bench trial on charges of economic espionage and acting as an illegal agent of the PRC. Chung stole restricted technology and Boeing trade secrets, including information related to the Space Shuttle program and the Delta IV rocket. According to the court's ruling, Chung served as an illegal agent of China for more than 30 years and kept more than 300,000 pages of documents reflecting Boeing trade secrets stashed in his home as part of his mission to steal aerospace and military trade secrets from Boeing to assist the Chinese government. Chung sent the secrets to the PRC through a variety of means, including via Chi Mak. Chung was sentenced to 188 months imprisonment in 2010.
For more information, read the press release.
Laura E. Duffy, U.S. Attorney for the Southern District of California
Southern District of California
Resident of Macau Receives 8 Year Sentence for Conspiracy to Illegally Obtain U.S. Military Encryption Technology
Chi Tong Kuok, a resident of Macau, China, was sentenced in September 2010 to serve 8 years in custody for offenses arising from his attempts to acquire and illegally export sensitive military encryption, communications, and global positioning system equipment from the U.S. to China. The sentencing judge noted that Kuok "chose to surreptitiously damage national security for this country by his actions."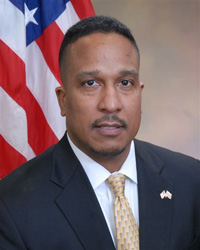 Ronald Machen, U.S. Attorney for the District of Columbia
District of Columbia
Former State Department Employee Sentenced to Life in Prison for Spying for Cuba
On July 16, 2010, Walter Kendall Myers, 73, was sentenced to life in prison and his wife Gwendolyn Myers, 72, was sentenced to 81 months in prison for their three decades of serving as spies on behalf of Cuba. In 1979, State Department employee Walter Kendall Myers became a spy for Cuba and, at the direction of the Cuban Intelligence Service, sought and obtained State Department positions that gave him access to information that was "Secret" and "Top Secret/SCI (Sensitive Compartmented Information)." For nearly 30 years, Myers, known as "Agent 202," assisted by his wife Gwendolyn, known as "Agent 123" and "Agent E-634," committed espionage against the U.S. on behalf of Cuba, exchanging coded shortwave radio messages and having clandestine meetings with their handlers. In 2009, the Myers couple met with an undercover FBI agent posing as a Cuban intelligence officer, for whom they agreed to continue spying. Later that year, they were arrested. Walter Kendall Myers pled guilty to conspiracy to commit espionage and to wire fraud, while Gwendolyn Myers pled guilty to espionage conspiracy. As part of his sentence, Walter Kendall Myers was ordered to forfeit more than $1.7 million, representing all of the salary he had been paid during his career at the State Department.
Defense Intelligence Analyst Sentenced to 25 Years for Spying for Cuba
On October 16, 2002, Ana Belen Montes, 45, was sentenced to serve 25 years in prison for spying on behalf of Cuba. For nearly a decade, Montes, a Defense Intelligence Agency (DIA) Cuba analyst used her DIA position to obtain "Secret" and "Top Secret" classified national defense information which she turned over to her Cuban spy handlers. She was arrested on September 21, 2001, and tools of her spycraft – including a shortwave radio and computer encryption – were found in her residence. In 2002, Montes pled guilty to espionage, admitting that she had used a short-wave radio and computer to exchange coded messages with the Cuban Intelligence Service.
Foreign Subsidiary of PPG Industries, Inc. Pleads Guilty to Illegally Exporting High-Performance Coatings to Nuclear Reactor in Pakistan
On December 21, 2010, PPG Paints Trading (Shanghai) Co., Ltd., a wholly-owned Chinese subsidiary of U.S.-based PPG Industries, Inc., pled guilty to conspiring to illegally export U.S.-origin epoxy paint suitable for use in the reactor core of a nuclear facility to the Pakistan Atomic Energy Commission, which is a restricted end user. The case's combined $3.75 million in criminal and civil fines represent one of the largest monetary penalties for export violations in the history of the U.S. Department of Commerce's Bureau of Industry and Security. The fact that the total fines constituted 100 times more than the gross proceeds generated by the unlawful export scheme sent a powerful warning to corporations that it is not only illegal to violate U.S. export controls, but it is also bad business.
European Bank Forfeits $500 Million for Facilitating Transactions that Violated U.S. Sanctions
On May 10, 2010, the former ABN AMRO Bank N.V., now named the Royal Bank of Scotland N.V., entered into a deferred prosecution agreement and agreed to forfeit $500 million in connection with a conspiracy to defraud the United States, to violate the International Emergency Economic Powers Act and to violate the Trading with the Enemy Act, as well as a violation of the Bank Secrecy Act. The bank admitted that, from about 1995 to December 2005, it facilitated illegal U.S. dollar transactions on behalf of financial institutions and customers from Iran, Libya, the Sudan, Cuba and other sanctioned countries by systematically stripping information from transactions involving sanctioned entities and countries.
U.K. Firm Fined $2 Million After Pleading Guilty to Illegally Exporting Boeing 747 Aircraft to Iran
On May 11, 2010, Balli Aviation Ltd., a subsidiary of the United Kingdom-based Balli Group PLC, was sentenced to pay a $2 million fine and to serve a five-year period of corporate probation after pleading guilty in February 2010 in connection with its illegal export of three commercial Boeing 747 aircraft from the U.S. to Iran. The $2 million fine, combined with a related $15 million civil settlement among Balli Group PLC, Balli Aviation Ltd., the U.S. Department of Commerce's Bureau of Industry and Security (BIS), and the U.S. Department of the Treasury's Office of Foreign Assets Control, is one of the largest fines for an export violation in BIS history.
Dutch Firm and Two Officers Plead Guilty to Conspiracy to Export Aircraft Components and Other Goods to Iran
On September 24, 2009, Aviation Services International, B.V. (ASI), an aircraft parts supply company in the Netherlands; Robert Kraaipoel, 66, a citizen of the Netherlands and the director of ASI; and Robert Neils Kraaipoel, 40, a citizen of the Netherlands, the sales manager of ASI and son of Robert Kraaipoel, each pled guilty to federal charges related to a conspiracy to illegally export aircraft components and other items from the United States to entities in Iran via the Netherlands, the United Arab Emirates and Cyprus. From about October 2005 to about October 2007, the defendants negotiated purchases of U.S.-origin goods on behalf of Iranian customers, providing false end-user certificates to certain U.S. companies to conceal that customers in Iran would be the true recipients of the goods.
Businessman Sentenced for Supplying Indian Government with Controlled Technology
On June 16, 2008, Parthasarathy Sudarshan, 47, the owner of an a South Carolina firm, Cirrus Electronics, with offices in Singapore and in Bangalore, India, was sentenced to 35 months in prison pursuant to a cooperation agreement for his role in a conspiracy to illegally export electronic components to restricted government entities in India that participate in the development of ballistic missiles, space launch vehicles, and fighter jets. Sudarshan obtained U.S.-origin electronic components worth over $4.5 million – including hundreds of microprocessors for use in fighter jets, and Static Random Access Memory computer chips which have applications in ballistic missile guidance systems – and exported them to Indian government space and defense entities without obtaining the required Commerce Department and State Department export licenses. Sudarshan falsely claimed the components' end users were entities for which licenses were not required, and he routed shipments through Singapore to hide their true final destination. Owner of South African Business Sentenced for Illegal Export to Pakistan of Devices with
Potential Nuclear Applications
On August 4, 2005, Asher Karni, the owner of Top-Cape Technology, a South African import-export company, was sentenced to three years in prison for illegally exporting "dual use" items to Pakistan. In 2002 and 2003, Karni ordered from U.S. manufacturers 200 high-speed electrical switches called triggered spark gaps, as well as certain types of oscilloscopes, falsely claiming they were destined for customers in South Africa, when in fact they were to be reexported to Pakistan. Triggered spark gaps required U.S. export licenses for Pakistan (but not South Africa) because they can be used as nuclear weapons detonators and other military applications. The oscilloscopes Karni ordered also required U.S. export licenses for Pakistan (but not South Africa) for nuclear proliferation reasons. Karni was arrested in 2004 when he traveled to the U.S. on vacation, and in 2005 he pled guilty under a cooperation agreement. Karni's Pakistani co-conspirator, Humayun Khan, is under indictment and remains a fugitive.
Noted Scientist Pleads Guilty to Attempted Espionage
On September 7, 2011, Stewart David Nozette, 54, a scientist who once worked for the Department of Energy, the Department of Defense, the National Aeronautics and Space Administration, and the White House's National Space Council, pleaded guilty to attempted espionage for providing classified information to a person whom he believed to be an Israeli intelligence officer. The FBI launched an undercover investigation following a search warrant at Nozette's home as part of a fraud investigation, which led investigators to discover classified documents on his home computers and an e-mail threatening to take a classified program he was working on to Israel or another foreign country. The FBI's undercover investigation began in September 2009, when Nozette was contacted via telephone by an individual purporting to be an Israeli intelligence officer from the Mossad, but who was, in fact, an undercover employee (UCE) of the FBI. Later that same day, when Nozette met with the UCE for lunch and the UCE made it clear that he was a "Mossad" agent, Nozette stated, "Good. Happy to be of assistance." During the ensuing conversation, Nozette informed the UCE that he had clearances "all the way to Top Secret SCI, I had nuclear... ," that "anything that the U.S. has done in space I've seen," and that he would provide classified information for money and a foreign passport to a country without extradition to the United States. On three occasions over the next seven weeks, in exchange for cash payments, Nozette left classified information at a prearranged "dead drop." Some of the information passed by Nozette to the UCE related to the national defense, in that it directly concerned: (1) classified aspects and mission capabilities of a prototype overhead collection system the disclosure of which would negate the ability to support military and intelligence operations; (2) satellites, early warning systems, means of defense or retaliation against large-scale attack, communications intelligence information, and major elements of defense strategy; and (3) capabilities of a U.S. military weapon system research and development effort. During his final meeting with the UCE before he was arrested in October 2009, Nozette tried to negotiate a higher fee for the information he had given, stating: "So, uh, I gave you even in this first run, some of the most classified information that there is.... I've sort of crossed the Rubicon...." Under the plea agreement, Nozette is expected to be sentenced to an agreed-upon term of 13 years in prison.
Robert E. O'Neill, U.S. Attorney for the Middle District of Florida
Middle District of Florida
Philippine Man Pleads Guilty to Violation of Arms Export Control Act for Selling an Unmanned Aerial Vehicle that Belongs to U.S. Special Operations Command
In May 2010, U.S. Immigration and Customs Enforcement Homeland Security Investigations (HSI) special agents discovered an unmanned aerial vehicle (UAV), known as the Raven, for sale on Ebay.  The Raven is a UAV manufactured for the U.S. Army, and this specific Raven belonged to U.S. Special Operations Command, headquartered at MacDill Air Force Base in Tampa, Florida.  The individual selling the Raven on Ebay was Henson Chua, 47, a citizen of the Philippines.  Undercover HSI agents posed as potential buyers, visited the Philippines and conducted a video chat to confirm that Chua actually had possession of the Raven, and were able to purchase and recover the UAV from Chua.  Chua was arrested on charges of violating the Arms Export Control Act in February 2011, when he entered the U.S. to attend a family wedding.  He pled guilty to violating the Act in July 2011, and is scheduled to be sentenced in November 2011.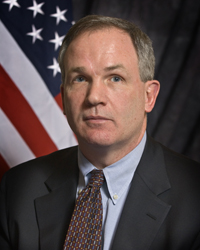 Patrick Fitzgerald, U.S. Attorney for the Northern District of Illinois
Northern District of Illinois
Iranian National Sentenced in Illegal Export case
Davoud Baniameri, of Woodland Hills, California, an Iranian national, was sentenced on August 12, 2011, to 51 months in federal prison after pleading guilty in May to attempting to illegally export missile components and radio test sets from the U.S. to Iran, via the United Arab Emirates. Baniameri pled guilty to one count of conspiring to export goods and technology to Iran without a license or approval from the U.S. Department of Treasury in violation of the International Emergency Economic Powers Act (IEEPA), and one count of attempting to export defense articles on the U.S. Munitions List from the U.S. without a license or approval from the U.S. Department of State in violation of the Arms Export Control Act (AECA).
Barbara L. McQuade, U.S. Attorney for the Eastern District of Michigan
Eastern District of Michigan
United States v. Dawn Hanna
On August 12, 2011, the Sixth Circuit Court of Appeals affirmed the conviction and sentence in a case involving the illegal export of $9.5 million in mobile telecommunications equipment to the government of Iraq. In the Eastern District of Michigan, defendant Dawn Hanna was sentenced to 72 months in prison and a $1.1 million judgment of forfeiture for her role in exporting the equipment to Iraq shortly before the war began in 2003, in violation of an embargo with that country. The metro-Detroit woman was found guilty at trial on eight counts of an indictment charging her with export violations, money laundering, and related charges. The Court of Appeals noted that the evidence presented at trial included email communications showing the defendant's attempts to conceal the true destination of the equipment.
Paul J. Fishman, U.S. Attorney for the District of New Jersey
District of New Jersey
PRC Citizen Convicted in Connection with Scheme to Steal Confidential and Proprietary Business Information
Yan Zhu, a citizen of the People's Republic of China (PRC), was convicted in connection with his scheme to steal confidential and proprietary business information relating to computer systems and software with environmental applications from his New Jersey employer. Zhu was employed at a New Jersey based software development and consulting company that develops, supports, and implements computer systems and software for environmental applications. Between January and March of 2008, Zhu sent confidential business information relating to a software system that he was working on for his employer to individuals in the PRC. Zhu and these individuals then used this confidential information to design and build their own environmental software program, which they marketed to Chinese governmental entities. Zhu was convicted on seven counts of wire fraud. The jury found him not guilty of one count of conspiracy to steal trade secrets and two substantive counts of trade secret theft. Zhu is awaiting sentencing.
William C. Killian, U.S. Attorney for the Eastern District of Tennessee
Eastern District of Tennessee
United States v. John Reese Roth
John Reese Roth, a former physics professor at the University of Tennessee, was convicted of conspiracy, wire fraud, and 15 counts of exporting defense articles and services without a license, in violation of the Arms Export Control Act. This prosecution centered on the illegal export of technical data from a sensitive Air Force research and development project to develop a highly advanced form of unmanned aerial vehicles (UAVs), commonly known as "drones."
As a professor and director of the Plasma Sciences Laboratory at the University of Tennessee, Roth allowed foreign national graduate students from China and Iran access to restricted data from the Air Force research project. Roth also physically exported some of the research data when he traveled to the People's Republic of China.
Roth was tried and convicted in U.S. district court in Knoxville, Tennessee in September 2008. He was sentenced to 48 months imprisonment. His convictions were upheld on appeal and his petition for a Writ of Certiorari is pending with the Supreme Court. The company affiliated with Roth during the research project, Atmospheric Glow Technologies (AGT), a Knoxville company that specialized in research and development of plasma technologies for commercial and military purposes, and its lead scientist, were also convicted of conspiring with Roth to commit export control violations.
This case had significant national security implications for export control violations. It was a first-of-its-kind prosecution of a university professor for the transfer of controlled defense technology to foreign national graduate students. A significant amount of protected U.S. technology leaves the country each year after being released to foreign nationals. Moreover, China and Iran, countries which were both central to this case, are areas of particular concern to enforcement authorities. The prosecution and convictions in this case have provided a high level of general deterrence to researchers working on defense contracts both in private industry and within the academic community.
The Federal Bureau of Investigation led the investigation and was joined in its efforts by Immigration and Customs Enforcement, United States Air Force Office of Special Investigations, and the Department of Commerce Office of Export Enforcement. The trial and appeal of this case were litigated by Assistant U.S. Attorneys for the U.S. Attorney's Office for the Eastern District of Tennessee.