Reflections on 9/11 and the Law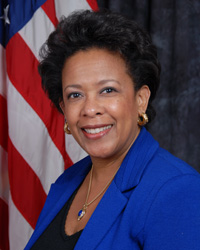 The terrorist attacks of 9/11 left an indelible mark on the United States and all Americans, but particularly New Yorkers. And their mark on the U.S. Attorney's Office for the Eastern District of New York is most clearly reflected in the transformation of our national security program.
First, 9/11 left no doubt as to our first priority: bringing the office's resources and expertise to bear in our nation's critical struggle to detect, deter, and disrupt terrorists and prevent another attack on our city and our country. That priority is reflected in the exponential increase in the number of our prosecutors dedicated to terrorism cases.
Second, the office shifted to a new, proactive approach to national security cases that focuses on prevention and disruption of terrorist acts—before they happen. After 9/11, our terrorism prosecutors joined forces with the Federal Bureau of Investigation's Joint Terrorism Task Force (JTTF), which includes the NYPD, to engage at the earliest possible stage of every national security investigation affecting our district. Now, as soon as a terrorism lead comes in to the JTTF, one of our prosecutors digs in, working hand-in-hand with JTTF agents to ensure that every investigative and prosecutorial tool is employed to stop a terrorist attack without a moment's delay.
Third, after 9/11, the office's terrorism prosecutors have transformed into national security lawyers, fully integrated into our nation's intelligence community. In keeping with the demolition of the pre-9/11 "wall" separating intelligence and criminal efforts to combat terrorism, our prosecutors and their JTTF partners gather and share intelligence with all national security agencies with the paramount goal of preventing terrorist attack. And to ensure the continued sharing of critical intelligence between the intelligence and law enforcement communities, our prosecutors fight tirelessly to protect key intelligence information and techniques from unwarranted disclosure.
Finally, the office is deeply engaged with the Eastern District's communities, including our Muslim and Arab-American communities, to continue to foster trust, cooperation, and support, as we all remain united to prevent terrorism.
The results of the office's post-9/11 national security efforts have been nothing short of extraordinary. Our investigative efforts have helped the JTTF and the intelligence community detect and prevent numerous terrorist attacks on our city's subways and airports and people. All the while, working in lockstep with the JTTF, our prosecutors have gathered and presented the evidence necessary to convict such operational terrorists as Najibullah Zazi and Zarein Ahmedzay, al-Qaida operatives who were just days away from carrying out suicide attacks on our subways; Bryant Neal Vinas, who plotted with al-Qaida leaders to bomb the Long Island Rail Road; Russell Defreitas, who planned to bomb JFK International Airport and conducted video surveillance to take to al-Qaida and Iranian terrorists; and Shahawar Matin Siraj, who surveilled the 34th Street subway station at Herald Square to identify where to place bombs.
The 9/11 attacks changed New York—and they certainly changed the United States Attorney's Office for the Eastern District of New York. But some things never change. New York remains the vibrant and diverse beacon of hope that it has been since its founding. And the office's core principle remains constant: to protect the residents of the Eastern District through a tireless commitment to enforcement of the law.