United States Attorney Benjamin B. Wagner
Eastern District of California
Ten Persons Indicted in Wide-Ranging Real Estate Scam
| | | |
| --- | --- | --- |
| FOR IMMEDIATE RELEASE | CONTACT: Lauren Horwood | |
| January 21, 2011 | PHONE: (916) 554-2706< | |
| www.usdoj.gov/usao/cae | usacae.edcapress@usdoj.gov | |
| Docket #: 1:11-cr-00026 LJO | | |
BAKERSFIELD, Calif. – United States Attorney Benjamin B. Wagner announced that a 56-count indictment was unsealed today charging David Marshall Crisp, 31, Carlyle Lee Cole, 63, Julie Dianne Farmer, 42, Sneha Ramesh Mohammadi, 49, Jayson Peter Costa, 38, Jeriel Salinas, 29, Robinson Dinh Nguyen 30, Michael Angelo Munoz, 31, Jennifer Anne Crisp, 29, and Caleb Lee Cole, 35, with conspiracy to commit bank, mail and wire fraud, and with individual counts of mail fraud. Certain of the defendants were also charged with wire fraud, bank fraud, and conspiracy to launder money. The indictment was returned January 13th by a federal grand jury in Fresno.

Defendant David Crisp was arrested last night in San Diego. Defendant Carlyle Cole was arrested last night in Ventura County. Farmer, Mohammadi, Costa, Salinas, Munoz, and Caleb Cole were arrested yesterday in Bakersfield. Defendant Nguyen was arrested yesterday in Monterey, Calif. Defendant Jennifer Crisp surrendered to authorities this morning.

Defendants David Crisp and Carlyle Cole were the owners of Crisp, Cole & Associates (CCA), also known as Crisp & Cole Real Estate. They also controlled Tower Lending, CCA's in-house mortgage broker business. Defendants Julie Farmer, Sneha Mohmamadi, Jayson Costa, Jeriel Salinas, Robinson Nguyen, and Michael Munoz, were employed at CCA and/or at Tower Lending. Jennifer Crisp is the wife of David Crisp and Caleb Cole is the son of Carlyle Cole. Five other persons, including Megan Balod, Leslie Sluga, Kevin Sluga, a CPA who handled accounting matters for CCA, and Jerald Teixeira and Christopher Stovall, both former loan officers for Tower Lending, have previously pleaded guilty in related cases.

The indictment alleges that, from approximately January 2004 to September 2007, the defendants perpetrated a scheme to defraud mortgage lenders by submitting fraudulent loan applications with material misrepresentations, including misrepresentations concerning the borrower's income, assets, employment status, and intent to use the home as the borrower's primary residence. The indictment alleges that the defendants perpetrated the scheme in part by flipping homes, which is the selling of a single home on multiple occasions, through a series of fraudulent transactions to co-defendants, straw buyers, and others in order to artificially inflate the prices of the residences. The defendants typically increased the loan amounts and used close to 100 percent financing, in order to extract the inflated equity amounts from the properties on each financing transaction. CCA generally acted as the real estate brokerage on the sales, and Tower Lending acted as the mortgage brokerage on the financing transactions, generating substantial commissions and fees for the defendants on each transaction. The scheme involved more than $20 million in losses to lenders.

U.S. Attorney Wagner said, "In the mid-2000s, Crisp, Cole, and Associates was a high-flying real estate firm. Like the housing markets that fueled its rise, Crisp, Cole and Associates has now crashed, bringing many people down with it. When mortgage fraud is committed on a broad scale, as alleged in this indictment, the mortgage lenders are not the only victims. Fraud schemes that involve rapid inflation of real estate prices followed by sudden foreclosures create a market roller coaster that takes many innocent home owners along for the ride."

Special Agent in Charge of the Sacramento FBI Herb Brown said, "Many people in Bakersfield lost their homes as a result of these frauds and many will spend years trying to repair the damage that has been done not only to their credit but to their personal lives. By no stretch of the imagination are these 'victimless' crimes."

This case is the product of an extensive investigation by the Federal Bureau of Investigation with assistance from the Department of Housing and Urban Development – Office of Inspector General. They were assisted by the Bakersfield Police Department. Assistant U.S. Attorneys Stanley A. Boone and Kirk E. Sherriff are prosecuting the case.

The maximum statutory penalty for the conspiracy, mail fraud, wire fraud, and bank fraud counts is 30 years in prison and a $1 million fine. The maximum penalty for money laundering is 10 years in prison and a fine of $500,000. Any sentence will be determined at the discretion of the court after consideration of any applicable statutory factors and the Federal Sentencing Guidelines, which take into account a number of variables.

The charges are only allegations and the defendants are presumed innocent until and unless proven guilty beyond a reasonable doubt.

This law enforcement action is part of the work being done by President Barack Obama's Financial Fraud Enforcement Task Force. President Obama established the interagency Financial Fraud Enforcement Task Force to wage an aggressive, coordinated and proactive effort to investigate and prosecute financial crimes. The task force includes representatives from a broad range of federal agencies, regulatory authorities, inspectors general, and state and local law enforcement who, working together, bring to bear a powerful array of criminal and civil enforcement resources. The task force is working to improve efforts across the federal executive branch, and with state and local partners, to investigate and prosecute significant financial crimes, ensure just and effective punishment for those who perpetrate financial crimes, combat discrimination in the lending and financial markets, and recover proceeds for victims of financial crimes. One component of the FFETF is the national Securities Fraud Working Group, which is tasked with combating investment fraud schemes. For more information on the task force, visit StopFraud.gov.
(Download Factual Basis

)
####

Giving Back to the Community through a variety of venues & initatives.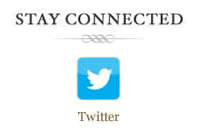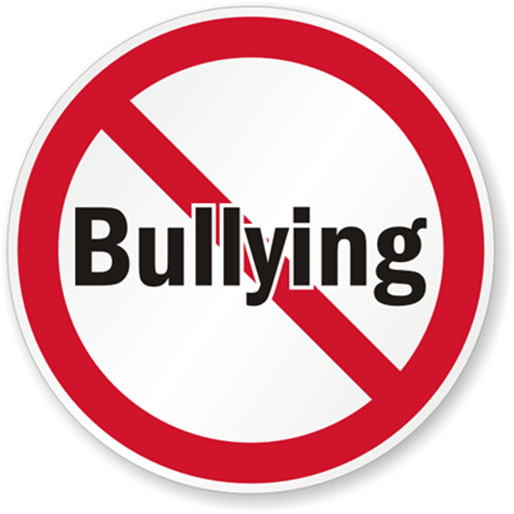 Read U.S. Attorney Wagner's October Report to the District, which highlights the complex issue of bullying.
Afraid your child is being bullied or is bullying others? Find helpful resources at: www.stopbullying.gov