United States Attorney Benjamin B. Wagner
Eastern District of California
Multiple Felons Indicted on Firearms Charges
| | | |
| --- | --- | --- |
| FOR IMMEDIATE RELEASE | CONTACT: Lauren Horwood | |
| | | |
| | usacae.edcapress@usdoj.gov | |
| | | |
SACRAMENTO, Calif. — United States Attorney Benjamin B. Wagner announced that federal grand juries in Fresno and Sacramento returned five indictments yesterday charging six men with illegal possession of firearms or ammunition.

United States v. Sergio V. Garcia, Docket # 1:11-cr-00047
Sergio V. Garcia, 32, of Riverbank, was charged with felony possession of ammunition for assault rifles. The indictment alleges that Garcia is a convicted drug felon prohibited from possessing firearms or ammunition. On December 3, 2010, he was found in possession of live rounds of rifle ammunition in Stanislaus County.

This case is the product of an investigation by the Stanislaus County Sheriff's Department, the Bureau of Alcohol, Tobacco, Firearms, and Explosives, the Stanislaus District Attorney's Office and the United States Attorney's Office. Assistant United States Attorney Yasin Mohammad is prosecuting the case.
"When we deny convicted felons access to ammunition, we prevent violent crime from occurring in our neighborhoods," stated ATF Special Agent in Charge Stephen C. Herkins. "ATF will continue to work diligently with our law enforcement partners to deny those who are prohibited from possessing firearms and ammunition."
United States v. Darryl Jerome Banks, Docket # 2:11-cr-00033 WBS
Darryl Jerome Banks, aka Darryl Jerome Isom, 46, of Sacramento, was charged with being a felon in possession of a firearm. The indictment alleges that on July 18, 2010, Banks was arrested for being in possession of a Ruger .22-caliber semi-automatic rifle loaded with 29 rounds of ammunition.
According to the indictment, Banks is a repeat offender in the following convictions: aggravated robbery in 1981, burglary in 1987, robbery in 1990, felon in possession of a firearm in 1994, possession of controlled substances while incarcerated in prison in 1998, and a felon in possession of a firearm in 2007.
This case is the result of an investigation by the Sacramento Police Department in cooperation with the Bureau of Alcohol, Tobacco, Firearms and Explosives. Assistant United States Attorney William Wong is prosecuting this case.

Indicted on Thursday for the same charges are the following:
John Reilly Alarcon, of Sacramento, was indicted for illegal possession of a firearm. He had convictions for assault with a deadly weapon (2000), possession of a controlled substance, (2004), false imprisonment (2009). Sacramento Police arrested Alarcon on January 18, 2011 when they found him to be in possession of a .45-caliber semi-automatic handgun and a .38-caliber revolver. Docket #: 2:11-cr-00035 FCD

Victor Harmon, aka Victor Diamond, of Sacramento, was indicted for illegal possession of a firearm and ammunition. On January 19, 2011, Sacramento Police arrested Harmon during a parole compliance search and found him in possession of a 12-gauge sawed-off shotgun and 9mm ammunition. Harmon had convictions of vehicle theft (1987), receiving stolen property (1991), possession of a controlled substance for sale (1994), accessory to a crime (2002), and possession of a controlled substance (2004and 2006). Docket #: 2:11-cr-00034 LKK

Larry Gene Jose Abeyta and Michael Leroy Corsbie, Jr., both of Sacramento, were indicted for illegal possession of a firearm. On December 30, 2010, Sacramento Police officers arrested Abeyta and Corsbie after it was determined that they were in illegal possession of firearms. Abeyta possessed an assault weapon and Corsbie possessed a .25-caliber semi-automatic handgun. Both men had prior felony convictions. Docket #: 2:11-cr-00036 WBS

The charges carry a maximum sentence of 10 years in prison, a $250,000 fine, and three years of supervised release. The actual sentences, however, will be determined at the discretion of the court after consideration of any applicable statutory factors and the Federal Sentencing Guidelines, which take into account a number of variables.

These cases are the result of Project Safe Neighborhoods — a Department of Justice initiative that coordinates state, local, and federal law enforcement agencies reduce gun crimes. More information about Project Safe Neighborhoods can be found at the PSN website: www.psn.gov.
The charges are only allegations and the defendants are presumed innocent until and unless proven guilty beyond a reasonable doubt.
####

Giving Back to the Community through a variety of venues & initatives.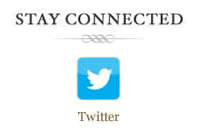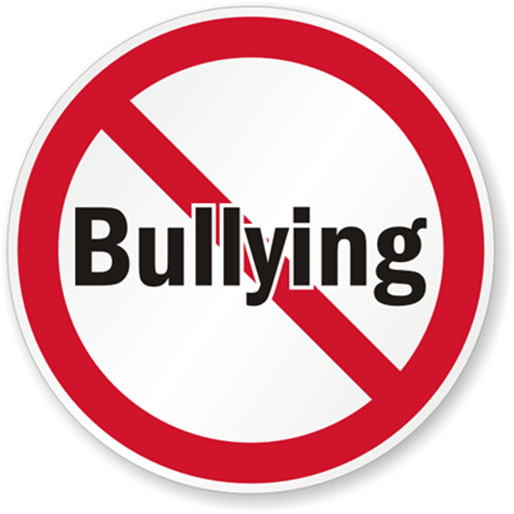 Read U.S. Attorney Wagner's October Report to the District, which highlights the complex issue of bullying.
Afraid your child is being bullied or is bullying others? Find helpful resources at: www.stopbullying.gov