United States Attorney Benjamin B. Wagner
Eastern District of California
Final Numbers For Operation Full Court Press
| | | |
| --- | --- | --- |
| FOR IMMEDIATE RELEASE | CONTACT: Lauren Horwood | |
| | | |
| | usacae.edcapress@usdoj.gov | |
SACRAMENTO, Calif. — Office of National Drug Control Policy (ONDCP) Director Gil Kerlikowske and United States Attorney Benjamin B. Wagner, announced the conclusion of Operation Full Court Press, a large-scale marijuana enforcement operation in the Northern and Eastern Districts of California. Federal, state and local law enforcement conducted the operation in Tehama, Trinity, Glenn and Colusa Counties, which lie in the Eastern District of California, and in Mendocino and Lake Counties in the Northern District of California. This marijuana eradication effort led to the arrest of several individuals believed to be affiliated with drug trafficking organizations involved in these operations. Operation Full Court Press consisted of personnel from local, state, and federal agencies. The operation lasted three weeks and ended on August 5, 2011.
Nineteen criminal defendants have been charged to date in federal district court in Sacramento in connection with Operation Full Court Press. The defendants were charged with a variety of immigration, and firearms offenses. Approximately nine additional individuals are expected to be charged with felony offenses relating to the cultivation and trafficking of marijuana. Cultivating more than 1,000 marijuana plants is punishable by a mandatory minimum prison term of 10 years, a maximum term of life in prison, and a maximum fine of $5 million. Additional defendants are being prosecuted by the District Attorneys of Tehama, Glenn, Colusa and Trinity Counties.
The operation has also resulted in the eradication of more than 632,058 marijuana plants in the Mendocino National Forest, which lies within the Eastern and Northern Districts of California. Additionally, 51,404, pounds of trash, 211,960 feet of irrigation line and 5,459 pounds of fertilizer were removed from cultivation sites in Operation Full Court Press. These foreign materials contaminate California's watersheds and destroy wildlife. Taking away this material will help restore the land to its natural state and will eliminate the infrastructure, which is imperative to deter drug trafficking organizations from re-establishing their operations. The removal of non-native material is the first stage of the restoration process and can cost up to $11,000 per acre.
The federal criminal cases resulted from the coordinated efforts of multiple federal, state, and local law enforcement agencies, including the Trinity County Sheriff's Office, Tehama County Sheriff's Office, Glenn County Sheriff's Office, Colusa County Sheriff's Office, the California National Guard Counterdrug Task Force, U.S. Drug Enforcement Administration (DEA), U.S. Immigration and Customs Enforcement (ICE), Office of Homeland Security Investigations (HSI), U.S. Forest Service, National Park Service, Bureau of Land Management (BLM), Bureau of Alcohol, Tobacco, Firearms and Explosives (ATF), California Bureau of Narcotic Enforcement (BNE), and California Department of Fish and Game, Assistance was also provided by the Trinity County, Tehama County, Glenn County and Colusa County District Attorneys' Offices. Operation Full Court Press investigations are continuing, and additional prosecutions are contemplated.
United States Attorney Wagner stated, "The cultivation of marijuana on public lands has continued to proliferate exponentially in Northern California. Seventy percent of marijuana eradicated in California is on public lands. The dangers and hazards associated with the cultivation of marijuana on public lands continue to pose a major problem for the public. Marijuana growers clear large expanses of land, they divert natural water sources to grow, they harvest super-sized marijuana crops, and they pollute forests and streams with harmful and often illegal pesticides and fertilizers. In addition, the growers often arm themselves with dangerous weapons that pose a danger not only to law enforcement but to recreational hikers, campers, and other persons who use federal and state lands. The hundreds of agents and officers who participated in Operation Full Court Press are to be commended for significantly disrupting the illegal cultivation of marijuana in our public parks and forests."
The charges are only allegations and the defendants are presumed innocent until and unless proven guilty beyond a reasonable doubt.
####

Giving Back to the Community through a variety of venues & initatives.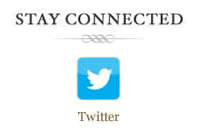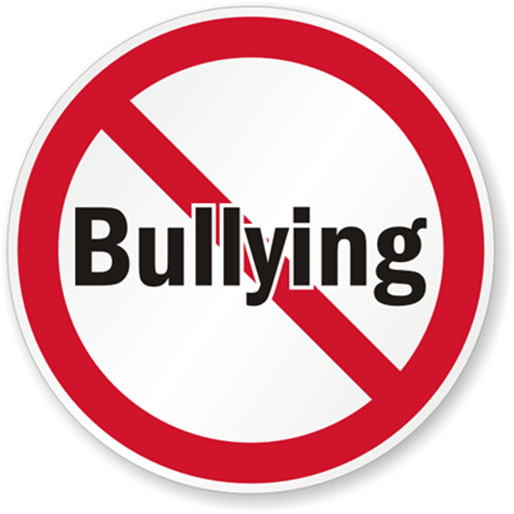 Read U.S. Attorney Wagner's October Report to the District, which highlights the complex issue of bullying.
Afraid your child is being bullied or is bullying others? Find helpful resources at: www.stopbullying.gov