United States Attorney Benjamin B. Wagner
Eastern District of California
Wo Indictments In Multimillion Dollar Investment Fraud Schemes
| | | |
| --- | --- | --- |
| FOR IMMEDIATE RELEASE | CONTACT: Lauren Horwood | |
| | | |
| | usacae.edcapress@usdoj.gov | |
| Docket #: 2:11-cr-0054 GEB (Bolden) | | |
SACRAMENTO, Calif. — United States Attorney Benjamin B. Wagner announced today that a federal grand jury returned two investment fraud indictments today involving defendants and victims in the Sacramento area.
United States v. Matthew A. Sarad
In the first case, the grand jury returned a 23-count indictment against Matthew A. Sarad, 38, of Folsom, charging him in a scheme to defraud investors in his company Telomolecular Corporation. According to the indictment, Sarad founded Telomolecular in August 2005 in Rancho Cordova. He claimed to have developed nanoparticle technology that could eradicate cancer and treat other age-related diseases. Sarad solicited investors nationwide through emails, Internet ads, press releases and the company's website, offering them stocks in Telomolecular. Between January 2006 and September 2007, he collected about $6.5 million from more than 300 investors, even though the company was not properly registered with the Securities and Exchange Commission.
According to the indictment, Sarad obtained licenses from major universities permitting him to attempt to find practical applications based on their nanotechnology research. Sarad falsely portrayed that Telomolecular's cancer-cure products would complete clinical trials, obtain the requisite government approval and make it to market in less than three years, and that when it did, cancer would be totally eradicated. In fact, Telomolecular had no completed product.
The indictment also alleges that Sarad founded Sun NanoSystems Corporation (Sun) in Folsom that purported to install solar energy systems for residential and commercial customers. Sun claimed to have developed nanoparticle technology that vastly increased the efficiency of solar panels by as much as 50 percent. Between January 2009 and December 2009, Sun sold at least six solar energy systems, collected approximately $300,000, but failed to complete installation of any of these systems.
This case is the product of an extensive investigation by the FBI. Assistant United States Attorneys R. Steven Lapham and Lee Bickley are prosecuting the case.
United States v. Michael Bolden, et al.
In the second case, the grand jury returned a 27-count superseding indictment against Michael Bolden, 57; Christopher Jackson, 43; Victor Alvarado, 50; Nicholo Arceo, 38; and Erica Arceo, 43; all of Sacramento, with wire fraud and mail fraud for a real estate investment fraud scheme.
According to the indictment, the defendants were affiliated with Diversified Management Consultants (DMC), an umbrella for their "investment clubs" which, together, defrauded 180 victims out of approximately $26 million. The indictment alleges that the defendants induced people to invest their ordinary savings, tax-deferred retirement savings, and proceeds of "cash-out" residential loan refinancings. They told investors that their money would be used for purchasing property and building structures for a real estate venture. In fact, victim money went to pay other investors' bogus "returns" on investment and to pay for the defendant's personal expenses, including luxury lifestyle expenditures. Jackson had been charged in an earlier indictment.
According to public records, in 1994, Bolden was sentenced by U.S. District Court Judge Edward J. Garcia to 21 months in prison for conspiracy, loan fraud, and securities fraud following an earlier federal investment fraud prosecution.
This case is the product of an extensive investigation by the FBI. Assistant United States Attorney Matthew D. Segal is prosecuting the case.
If convicted, the defendants in these two cases face a maximum statutory penalty of 20 years in prison plus a fine of the greater of $250,000 or twice the gain or loss from the scheme. The actual sentence, however, will be determined at the discretion of the court after consideration of any applicable statutory factors and the Federal Sentencing Guidelines, which take into account a number of variables.
The charges are only allegations and the defendants are presumed innocent until and unless proven guilty beyond a reasonable doubt.
This law enforcement action is part of the work being done by President Barack Obama's Financial Fraud Enforcement Task Force. President Obama established the interagency Financial Fraud Enforcement Task Force to wage an aggressive, coordinated and proactive effort to investigate and prosecute financial crimes. The task force includes representatives from a broad range of federal agencies, regulatory authorities, inspectors general, and state and local law enforcement who, working together, bring to bear a powerful array of criminal and civil enforcement resources. The task force is working to improve efforts across the federal executive branch, and with state and local partners, to investigate and prosecute significant financial crimes, ensure just and effective punishment for those who perpetrate financial crimes, combat discrimination in the lending and financial markets, and recover proceeds for victims of financial crimes. One component of the FFETF is the national Securities Fraud Working Group, which is tasked with combating investment fraud schemes. For more information on the task force, visit StopFraud.gov.
# # # #

Giving Back to the Community through a variety of venues & initatives.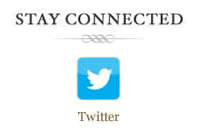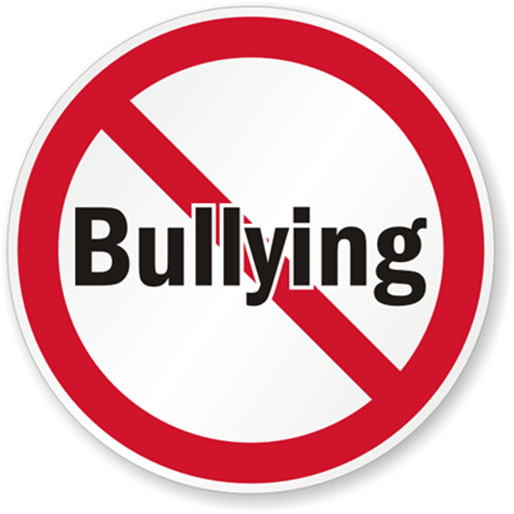 Read U.S. Attorney Wagner's October Report to the District, which highlights the complex issue of bullying.
Afraid your child is being bullied or is bullying others? Find helpful resources at: www.stopbullying.gov