United States Attorney Benjamin B. Wagner
Eastern District of California
U.S. Attorney's Offices Contributed To $6.5 Billion In Nationwide Civil & Criminal Collections In Fiscal Year 2011
| | | |
| --- | --- | --- |
| FOR IMMEDIATE RELEASE | CONTACT: Lauren Horwood | |
| | | |
| | usacae.edcapress@usdoj.gov | |
| | | |
SACRAMENTO, Calif. – United States Attorney Benjamin B. Wagner announced today that the U.S. Attorney's Office for the Eastern District of California recovered $30,912,237 in civil and criminal cases during Fiscal Year 2011 (the twelve months ending September 30, 2011). This amount is almost twice the annual operating budget of the entire U.S. Attorney's Office.
Nationwide, collections by the ninety-four U.S. Attorneys' Offices surpassed $6 billion for the second consecutive year. The U.S. Attorneys' offices collected over $6.5 billion in Fiscal Year 2011, according to the Department of Justice. The $6.5 billion represents more than three times the total appropriated budget for all U.S. Attorneys' offices during the same period.
"During this time of economic recovery, these collections are more important than ever," said U.S. Attorney Benjamin B. Wagner. "Year after year, our office recovers many millions of dollars for the American taxpayer and for victims of crime – money that otherwise would have padded the bank accounts of wrongdoers who perpetrated frauds on the American people or destroyed precious National Forest land as a result of careless practices. Through the outstanding work of our attorneys and professional staff, this office will continue to be a vigilant steward of taxpayers' funds. Our responsibility is not only to convict those who violate federal law, but also to ensure that crime does not pay, that victims receive the restitution they are due, and that the United States recovers funds that it is fairly owed."
Recovery of Criminal and Civil Judgments in the Eastern District of California
Leaving forfeiture aside, the U.S. Attorney's Office for the Eastern District of California collected $27,368,900 on restitution orders and penalties in criminal cases and on judgments in civil cases for damages, penalties, and other debts. Of that amount, recoveries on non-forfeiture civil judgments and debts totaled $23,689,407, including $21,212,926 on judgments in fraud, wildfire, and other environmental cases; an additional $591,349 on defaulted government loans and overpayments of Social Security, Medicare and other federal benefits; and $1,545,063 in bankruptcy cases in which the United States was a creditor.
Recoveries on criminal judgments totaled $3,679,493, including $2,428,668 on restitution orders to compensate victims of crimes like fraud and embezzlement, $533,979 to compensate federal agencies' losses from frauds and other crimes, and $708,980 in fines and statutory assessments. While restitution is paid directly to the victim, criminal fines and felony assessments are paid to the Department's Crime Victims' Fund, which distributes the funds to state victim compensation and victim assistance programs.
Forfeiture Recoveries, Remission to Victims, and Equitable Sharing
with Law Enforcement Agencies in the Eastern District of California
In addition to the collections described above, the U.S. Attorney's Office for the Eastern District of California recovered $3,543,337 in FY 2011 in criminal and civil forfeiture actions.
Through the Justice Department's restoration and remissions programs, $6,849,868 of forfeited funds was paid to crime victims in FY 11 – an increase of more than $4.6 million from the previous year. Restoration and remission payments exceeded forfeiture recoveries this year because they were funded from forfeitures in prior years as well. When combined with the $2,428,668 in restitution payments made to victims this year, as noted above, total compensation to crime victims in the Eastern District of California was over $9.27 million in FY 2011.
In addition, $1,471,580 of forfeited funds was delivered to cooperating federal, state, and local law enforcement agencies in FY 11 through the Justice Department's "equitable sharing" program, for use in criminal investigations, training, detention facilities, and other law enforcement purposes.
All of the figures listed above represent funds actually recovered or paid during the fiscal year, not judgment amounts, which sometimes are uncollectible.
Nationwide Collection Totals by U.S. Attorneys' Offices
The U.S. Attorneys' offices are responsible for enforcing and collecting civil and criminal debts owed to the U.S. and criminal debts owed to federal crime victims. Statistics from the Department of Justice indicate that the total amount collected in criminal actions totaled $2.66 billion in restitution, criminal fines, and felony assessments. The law requires defendants to pay restitution to victims of certain federal crimes who have suffered physical injury or financial loss.
The statistics also indicate that $3.83 billion was collected in civil actions nationwide. The largest civil collections were from affirmative civil enforcement cases, in which the United States recovered government money lost to fraud or other misconduct or collected fines imposed on individuals and/or corporations for violations of federal health, safety, civil rights or environmental laws. In addition, civil debts were collected on behalf of several federal agencies, including the U.S. Department of Housing and Urban Development, Health and Human Services, Internal Revenue Service, and Small Business Administration.
Additionally, the U.S. Attorneys' offices collected $2.96 billion in asset forfeiture actions in FY 2011. Forfeited assets are deposited into either the Department of Justice Asset Forfeiture Fund or the Department of Treasury Forfeiture Fund and are used to restore funds to crime victims and for a variety of law enforcement purposes.
The nationwide collection totals for the U.S. Attorneys' offices for FY 2010 and FY 2011 combined is $13.18 billion, which represents nearly a 52% increase over the FY 2008 and FY 2009 combined total of $8.55 billion.
For further information, the Department's Annual Statistical Reports can be found on the internet at http://www.justice.gov/usao/reading_room/foiamanuals.html.
To view the Department of Justice's nationwide release, visit www.usdoj.gov.
####

Giving Back to the Community through a variety of venues & initatives.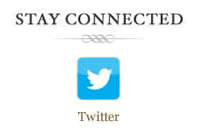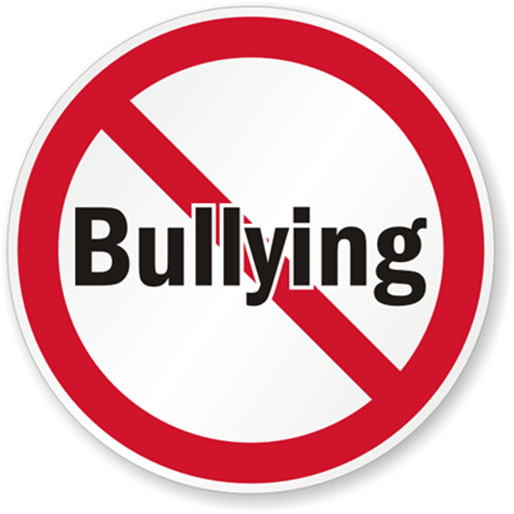 Read U.S. Attorney Wagner's October Report to the District, which highlights the complex issue of bullying.
Afraid your child is being bullied or is bullying others? Find helpful resources at: www.stopbullying.gov