Trouble Viewing News Releases
If you are having trouble viewing the press releases posted to this page it is possibly because your browser is Internet Explorer 7 or 8 (IE7/8) or an even earlier version. If your computer runs on Windows XP, you can't upgrade your browser to a version later than IE8. However, there are a few things you can do to gain access to the list of press releases on this site.
You should do some research before making any changes to your current system configuration and the USDOJ assumes no liability for any harmful effects that may result to your computer hardware or software by the implementation of any of the following suggestions. If you are in doubt, please consult a professional.
Subscribe to the RSS Feed
The same press releases shown on the news page are also offered as an RSS feed which can easily be viewed in earlier browsers such as IE7/8. To see the RSS page, simply click on the RSS icon located next to the word "NEWS" in the page banner. When the RSS page opens you'll see a list of the headlines. You can also subscribe to the feed by following the instructions on that page. Once subscribed, you'll get a link added in your IE7/8 browser in the "Feeds" tab of your favorites menu. You'll be able to set options such as the number of times you want your browser to check for new press releases that we may have posted.
Download a Different Browser
Browsers such as Firefox, Chrome, Safari, Opera and others interpret web pages in different ways. You may find better results by downloading and installing one of these browsers. A simple internet search will give several good links for installing another web browser.
Upgrade Your Operating System
As mentioned before, Windows XP only supports Intenet Explorer version 8 or earlier. Perhaps you may look into upgrading your system to Windows 7 or Windows 8 (depending on the capabilities of your hardware). These later operating systems can run up to IE version 10.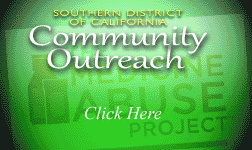 Learn about victim notification and rights, witness information, and helpful resources.