Guam and Nevada Area Drug Traffickers Indicted in Joint Federal Investigation
March 26, 2014
       (HAGATNA, GU) ALICIA A.G. LIMTIACO, United States Attorney for the Districts of Guam and the Northern Mariana Islands, announced that a federal grand jury returned an indictment charging twelve (12) individuals as follows:
FRANCISCO C. ARIAS, 38,  EDER J. CORTEZ-ZELAYA, 31, DAVID G. QUINATA, 52, BRIAN G. QUINATA, 37, JOSEPH S.N. MANSAPIT, 43, JOHNNY J.S. QUENGA, 36, KEN J. NANGAUTA, 49, CORINNA M. CONCEPCION, 42, LAWRENCE P. CONCEPCION, 49, FLORENTINA P. DEPAMAYLO, 60, JOSHUA E. MOYE, 26, and RICHARD J. BORJA, 42,  were charged with conspiracy to distribute more than 50 grams of methamphetamine.  A conviction for conspiracy to distribute more than 50 grams of methamphetamine carries a mandatory minimum sentence of ten (10) years imprisonment and a maximum sentence of life imprisonment.
ARIAS, CORTEZ-ZELAYA, QUENGA, CORINNA M. CONCEPCION,  NANGAUTA, DAVID G. QUINATA, BRIAN G. QUINATA, MANSAPIT, and  MOYE were also charged with conspiracy to commit money laundering which carries a maximum sentence of twenty (20) years imprisonment. 
ARIAS and CORTEZ-ZELAYA were charged with separate counts of unlawful use of the mail to facilitate the conspiracy to distribute methamphetamine which carries a maximum sentence of five (5) years imprisonment. 
       Defendants ARIAS and CORTEZ-ZELAYA were arrested in Las Vegas, Nevada.  Other defendants were arrested in Guam.  Initial appearances for the defendants have been held.   
       This case is the product of an extensive investigation by the Organized Crime Drug Enforcement Task Force (OCDETF), a focused multi-agency, multi-jurisdictional task force investigating and prosecuting the most significant drug trafficking organizations throughout the United States by leveraging the combined expertise of federal, state and local law enforcement agencies.
       This OCDETF investigation involved federal agents and local law enforcement officers of the U.S. Postal Inspection Service (USPIS), Drug Enforcement Administration (DEA), U.S. Department of Homeland Security Investigations (HSI), Guam Police Department (GPD), Guam Customs and Quarantine Agency (GCQA), Bureau of Alcohol, Tobacco, Firearms & Explosives (ATF), U.S. National Oceanic Atmosphere Administration (NOAA), and U.S. Coast Guard Criminal Investigative Service (CGIS).  The case is being prosecuted by Assistant U.S. Attorney Clyde Lemons, Jr.

       The public is reminded that an indictment contains only allegations and is not evidence of guilt.  The defendants are presumed innocent and are entitled to a fair trial at which the government has the burden of proving guilt beyond a reasonable doubt.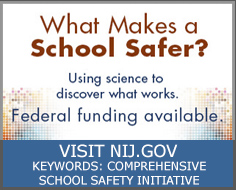 Help us combat the proliferation of sexual exploitation crimes against children

Our nation-wide commitment to reducing gun crime in America
<!div id="rightRegister">
Making sure that victims of federal crimes are treated with compassion, fairness and respect.