Big Island Man Convicted of Methamphetamine Offense
Monday, January 14, 2013
HONOLULU -- On January 11, 2013, a federal jury found Francis S.K. Ogata, Sr., age 34, guilty of attempting to possess with intent to distribute more than fifty grams of methamphetamine.
United States Attorney Florence T. Nakakuni said that, according to information produced in court, the case grew out of the February 2012 shipment of a parcel from Las Vegas, Nevada to Hilo through the United States mails. United States Postal Inspectors identified the parcel as suspicious and obtained a search warrant, which resulted in the recovery of over 145 grams of methamphetamine wrapped in saran wrap, carbon paper and a plastic container. Law enforcement officers removed most of the methamphetamine, rewrapped the parcel, and held it for pick up at the Hilo Post Office. On February 3, 2012, Postal Inspectors saw Ogata, a Big Island resident, pick up the parcel and drive away. Officers engaged in a pursuit that lasted over an hour, and eventually arrested Ogata at his Hilo residence. Law enforcement officers then found a portion of the contents of the parcel in the car which Ogata had been driving.
The jury returned its verdict after a five-day trial before United States District Judge Helen Gillmor. Because Ogata was convicted in 2005 of another federal drug trafficking offense, he will face a minimum sentence of twenty years' imprisonment when he is sentenced on April 25, 2013.
The case occurred during a United States Postal Service interdiction operation, and was investigated by United States Postal Inspectors and the Hawaii County Police Department. The prosecution was handled by Assistant United States Attorney Chris A. Thomas, who also handled Ogata's earlier drug case in 2005.




Making sure that victims of crimes are treated with compassion, fairness and respect.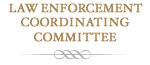 Training and seminars for Federal, State, and Local Law Enforcement Agencies.