Big Island Man Sentenced To 20 Years In Prison After Police Recover Seven Pounds Of Methamphetamine
Tuesday, May 28, 2013
HONOLULU - United States District Court Judge J. Michael Seabright sentenced Big Island resident Michael Sakuma, age 50, to 20 years in prison and payment of a $20,000 fine today for conspiring to distribute and possess with intent to distribute methamphetamine based on Sakuma's guilty plea on January 25, 2013. Sakuma had admitted in court to possession of more than seven and a half pounds of methamphetamine which he intended to distribute on the island of Hawaii.
Florence T. Nakakuni, United States Attorney for the District of Hawaii, said that according to information produced in court, the Hawaii County Police Department executed search warrants on Sakuma's residence, a warehouse located in Kailua-Kona, where the methamphetamine was recovered from two safes concealed behind a wooden shelving unit. In sentencing Sakuma, the court noted that he had been a significant drug dealer on the Big Island for some time, and that he was responsible for the distribution of pound quantities of methamphetamine.
The case was investigated by officers of the Hawaii County Police Department and agents of the Drug Enforcement Administration. Assistant U.S. Attorneys Beverly Wee Sameshima and Tony Roberts handled the prosecution.




Making sure that victims of crimes are treated with compassion, fairness and respect.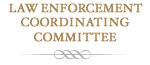 Training and seminars for Federal, State, and Local Law Enforcement Agencies.