HONOLULU TAX PREPARER PLEADS GUILTY TO TAX CRIMES RELATED TO HAWAII CLIENTS AND HER OWN TAX RETURN
Tuesday, July 9, 2013
HONOLULU – Merla Balubar, age 58, a Honolulu tax return preparer, pleaded guilty today to assisting in the filing of a false federal income tax return which was filed with the Internal Revenue Service (IRS) and willfully filing a false joint IRS Tax Return Form 1040, before U.S. District Court Judge J. Michael Seabright.
Florence T. Nakakuni, United States Attorney for the District of Hawaii, said that Balubar faces maximum penalties for each of the two counts, of up to three years imprisonment, with fines of up to $250,000, when she is sentenced on November 4, 2013. As part of the plea agreement filed in connection with her guilty plea, Balubar agreed to pay restitution for her preparation of false tax returns in the amount of $230,634, and for her preparation of her own false joint tax returns of $96,165. According to documents filed in connection with the case:
- Balubar a resident of Ewa Beach, provided tax preparation services while doing business as Filcom Tax Services LLC. Balubar would provide tax preparation services to tax payers who were required to file an individual income tax return with the U.S. Department of the Treasury, IRS.
- Balubar would prepare returns for clients for a fee and her activities covered tax years 2006 through 2009, with specific returns being prepared and submitted to the internal revenue service from 2007 through 2010. The returns contained materially false information that resulted in refunds , to which the clients were not entitled, or reduced the tax liability for the filer. This was accomplished by including within the returns false overstatements of deductible expenses.
- Balubar also prepared a Joint United States Individual Income Tax Return, Form 1040, for herself and her husband, for tax year 2007. This tax return contained materially false statements of fact by under reporting income from business operation, income from rental property, and gambling income. In addition, the return also contained false itemized deductions. The resulting tax loss to the United States as a result of this return was $47,036. Within her plea agreement Balubar also admitted to filing false returns for Tax years 2008 and 2009.
- The IRS in reviewing the actions of Balubar as a tax preparer, took a random sampling of returns prepared by her which included a Schedule "A" itemized deduction schedule. Of the 79 returns pulled randomly and reviewed, all 79 were found to contain false overstatements of 2 deductible expenses.
The charges resulted from an investigation conducted by IRS - Criminal Investigation. Assistant United States Attorney Ronald G. Johnson handled the prosecution.




Making sure that victims of crimes are treated with compassion, fairness and respect.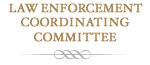 Training and seminars for Federal, State, and Local Law Enforcement Agencies.