Waimanalo Man Receives 17 Years In Prison For Two Methamphetamine Sales
Tuesday, February 7, 2012
HONOLULU – Ashford Kaipo Spencer, age 57, was sentenced to 204 months imprisonment yesterday in United States District Court. District Judge J. Michael Seabright imposed the sentence on Spencer, a Waimanalo resident, after a jury found him guilty on June 1, 2011 of selling methamphetamine on two occasions to an individual cooperating with law enforcement.
Florence T. Nakakuni, United States Attorney for the District of Hawaii, said that Spencer's two prior felony convictions involving kidnaping/robbery and criminal property damage in the first degree in state court were a factor in determining the length of his sentence on the methamphetamine charges. According to information produced during the trial, Spencer sold approximately two ounces of methamphetamine on two separate occasions in April and June 2009 for $6,000 and $5,600 near the Waimanalo Shopping Center.
The case resulted from an investigation by the Drug Enforcement Administration. The prosecution was handled by Assistant United States Attorneys Chris Thomas and Ron Johnson.




Making sure that victims of crimes are treated with compassion, fairness and respect.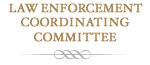 Training and seminars for Federal, State, and Local Law Enforcement Agencies.