Maui Resident Pleads Guilty To Structuring Over $100,000 In Currency Deposits
Friday, July 27, 2012
HONOLULU - ABRAHAM KANTZABEDIAN, age 54, of Kula, Maui, pled guilty today in United States District Court before Magistrate Judge Richard L. Puglisi to two counts of structuring currency deposits into financial institutions for the purpose of evading federal reporting requirements. KANTZABEDIAN also agreed to forfeit his ownership in a 2008 Chevrolet Suburban SUV and a 2009 Porsche Cayenne S.
Florence T. Nakakuni, United States Attorney for the District of Hawaii, said that Under federal law, a Currency Transaction Report must be filed by a financial institution with the Internal Revenue Service in regards to any such currency transaction over $10,000, and that it is illegal to structure currency transactions of greater than $10,000 into transactions of $10,000 or less in order to avoid this filing requirement. According to information produced in court, KANTZABEDIAN made 25 cash deposits (all under $10,000) from July 7, 2008 through October 28, 2008 totaling $55,300, and 15 cash deposits (all under $10,000) from May 13, 2009 through June 22, 2009 totaling $45,650. KANTZABEDIAN admitted that a portion of the structured deposits were used to purchase the 2008 Chevrolet Suburban SUV and the 2009 Porsche Cayenne S.
Sentencing is set for November 8, 2012, before Senior District Judge Helen Gilmorr. The maximum penalty for structuring is five (5) years imprisonment and a fine of up to $250,000 per count.
The case resulted from an investigation by the United States Secret Service, the Internal Revenue Service - Criminal Investigation and the Maui Police Department. The prosecution is being conducted by Assistant United States Attorney Michael C. Song.




Making sure that victims of crimes are treated with compassion, fairness and respect.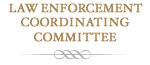 Training and seminars for Federal, State, and Local Law Enforcement Agencies.