Honolulu Man Faces 15-Year Mandatory Prison Term After Conviction Of Firearms Offenses
Monday, November 19, 2012
HONOLULU – A federal jury returned verdicts last Friday, November 16, 2012, finding LARRY LEE, age 62, a resident of Honolulu, guilty of three charges following a three-day trial. LEE was found guilty of possession of a stolen firearm; receiving, concealing, or retaining stolen government property; and being a felon in possession of a firearm. According to information produced in court, on December 27, 2010, LEE received stolen government property, including a federal agent's firearm and tactical equipment in exchange for $400 in cash. The individuals responsible for stealing the federal agent's firearm and tactical equipment pled guilty to their respective criminal charges in both State and Federal court.
Florence T. Nakakuni, United States Attorney for the District of Hawaii, said that LEE faces up to 20 years imprisonment for his convictions, with a mandatory minimum term of imprisonment of 15 years on the felon-in-possession charge, due to his prior criminal record, when he is sentenced by United States District Judge J. Michael Seabright on March 8, 2013.
The indictment resulted from a one year joint task force investigation conducted by Immigration and Customs Enforcement's Homeland Security Investigations (ICE HSI), and the Honolulu Police Department.. The prosecution was handled by Assistant United States Attorneys Michael Nammar and Thomas Brady.




Making sure that victims of crimes are treated with compassion, fairness and respect.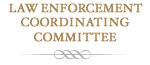 Training and seminars for Federal, State, and Local Law Enforcement Agencies.