CALIFORNIA SUPPLIER OF METHAMPHETAMINE TO HAWAII SENTENCED TO 14 YEARS IMPRISONMENT FOR METHAMPHETAMINE TRAFFICKING
Monday, June 24, 2013
HONOLULU B Richard Ramon Ramirez, age 53, a resident of Gardena, California, was sentenced today by United States District Chief Judge Susan Oki Mollway to 168 months in prison and five years of supervised release following imprisonment for conspiring to distribute and possess with intent to distribute more than 50 grams of methamphetamine
Florence T. Nakakuni, United States Attorney for the District of Hawaii, said that according to information produced in connection with court proceedings, Ramirez was part of a conspiracy that transported methamphetamine from California to Hawaii over a period of several months. Ramirez sold methamphetamine during several transactions to undercover officers of the Drug Enforcement Administration (DEA).
Ramirez's last transaction occurred in 2010 when he sold over a pound of methamphetamine to undercover officers and was immediately placed under arrest. Ramirez pled guilty to the offenses on the first day of trial that was scheduled in December 2012.
This case was investigated by DEA and the Honolulu Police Department. Assistant United States Attorney Chris A. Thomas prosecuted the case.




Making sure that victims of crimes are treated with compassion, fairness and respect.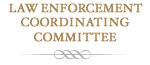 Training and seminars for Federal, State, and Local Law Enforcement Agencies.