Fort Hall Man Admits Abusive Sexual Contact of Minor
February 27, 2014
POCATELLO — Austin Del Broncho-Timbana, 21, of Fort Hall, Idaho, pleaded guilty today in United States District Court to abusive sexual contact, U.S. Attorney Wendy J. Olson announced. Broncho-Timbana was charged by information on January 17, 2014.
According to the plea agreement, Broncho-Timbana admitted that on January 20, 2013, he had abusive sexual contact with a 14-year-old girl at a residence on the Fort Hall Indian Reservation. According to the plea agreement, a relative contacted police after finding the girl partially unclothed in a back bedroom. Broncho-Timbana left the house through the bedroom window. He was later contacted by police at his home.
Broncho-Timbana faces up to two years in prison, a maximum fine of $250,000.00, and five years to lifetime supervised release.
Sentencing is set for May 20, 2014, before Chief U.S. District Judge B. Lynn Winmill at the federal courthouse in Pocatello.
The case was investigated by the Fort Hall Police Department.
This case was brought as part of Project Safe Childhood, a nationwide initiative launched in May 2006 by the Department of Justice to combat the growing epidemic of child sexual exploitation and abuse. Led by the United States Attorneys' Offices and the Criminal Division's Child Exploitation and Obscenity Section, Project Safe Childhood marshals federal, state, and local resources to locate, apprehend, and prosecute individuals who sexually exploit children, and to identify and rescue victims. For more information about Project Safe Childhood, please visit www.usdoj.gov/psc. For more information about internet safety education, please visit www.usdoj.gov/psc and click on the tab "resources."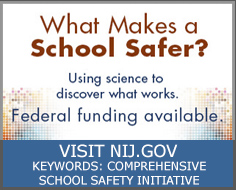 Project Safe Neighborhoods (PSN) is a collaborative effort by federal, state, and local law enforcement agencies, prosecutors, and communities to prevent and deter gun violence.