April 2, 2010
BANK ROBBER WHO KILLED BYSTANDER SENTENCED TO 40 YEARS IN FEDERAL PRISON

WICHITA, KAN. – Ross A. Williams, 40, Claremore, Okla., has been sentenced to 40 years without parole for killing a bystander during a shootout with police after a bank robbery in Coffeyville, Kan., U.S. Attorney Lanny Welch said today.
Williams pleaded guilty to one count of bank robbery, one count of murder with a firearm during a crime of violence, and one count of attempting to kill police officers to avoid arrest. In his plea, Williams admitted that about 5 p.m. Feb. 17, 2009, he robbed the Bank of America at 1401 West Eighth Street in Coffeyville, Kan. He fled the bank on a bicycle. A few blocks away, he put the bicycle in the back of his black Isuzu Ascender sports utility vehicle and drove away. A high speed chase began when Coffeyville police officers spotted the SUV and attempted to follow. The chase took place on the streets of Coffeyville and lasted about 5 minutes.
Williams drove up Grant Street to the outskirts of town. He drove through a wire cable blocking the road and then ran into a tree. He immediately got out of his vehicle and used a handgun to fire at police officers, striking the windshields of their vehicles. Then he reached into the back seat of his vehicle for an SKS assault rifle, from which he fired about 30 rounds.
One of the rounds fired by Williams missed the police cars and traveled about a quarter mile down Grant Street to strike Willie Neal, Jr., who was standing outside his home. Neal and his brother had gone outside when Williams passed their house while being pursued by police. From where Neal was standing, he could not see Williams or Williams' car. A round from Williams' assault rifle entered Neal's left front thigh and traveled into his right thigh, severing both femoral arteries. On the way to the hospital, Neal died of the wounds.
After emptying the assault rifle, Williams fled to a wooded area and police set up a perimeter. At about 8 o'clock that evening Williams was arrested.
Welch commended the Coffeyville Police Department, the Federal of Investigation and Assistant U.S. Attorney Matt Treaster for their work on the case. He also thanked the following agencies for their assistance: The Caney Police Department, the Independence, Kan., Police Department, the Montgomery County Sheriff's Office, the Labette County Sheriff's Office, the Kansas Highway Patrol, the Coffeyville Fire Department, the Coffeyville EMS Department and the Montgomery County Attorney's office.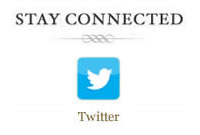 <!/a><!/div> <!/div>