April 28, 2010
EUDORA, KAN., MAN SENTENCED TO 20 YEARS FOR DRUG TRAFFICKING
KANSAS CITY, KAN. – Dustin Stoneking, 26, Eudora, Kan. has been sentenced to 20 years in federal prison for drug trafficking, U.S. Attorney Lanny Welch said today.

Stoneking pleaded guilty to one count of conspiracy to possess with intent to distribute methamphetamine and one count of possession of a firearm in furtherance of drug trafficking. In his plea, he admitted that from June 15, 2003, to April 30, 2006, he conspired with co-defendants Wade Johnston, Randy Lucero and others to distribute methamphetamine.
From 1998 to 2006 Johnston provided two to three pounds of marijuana a week to Stoneking, who sold it in Eudora, Kan. Stoneking often went to Johnston's home in Ottawa, Kan., to pick up marijuana, where Stoneking first saw Johnston selling methamphetamine. In the summer of 2003, Johnston gave Stoneking a eighth of an ounce of methamphetamine and told him to take it Lawrence, Kan., to see if he could sell it. Stoneking sold the methamphetamine the same day. After that, Stoneking sold increasing quantities of methamphetamine. By 2006 he was selling about 23 ounces of methamphetamine a week. Johnston charged Stoneking $1,100 to $1,200 per ounce for methamphetamine, which was provided on credit and paid for after Stoneking sold it.
On three or four occasions in 2005, Johnston paid Stoneking to accompany him to Salina, Kan., to pick up methamphetamine. Johnston paid Stoneking $650 to 700 to drive his car to Salina while Johnston drove another vehicle. In Salina, they loaded the methamphetamine, which came in packages that looked like dry wall boxes, into the trunk of Stoneking's car so Stoneking could transport it for storage in an apartment in Lawrence, Kan. Stoneking's work also included wiring money via Western Union to pay Johnston's methamphetamine source of supply in California.
Stoneking was arrested in November 2005, when a search warrant was executed at his home in Eudora.
Other defendants are:
Randy Lucero, who was sentenced to 324 months.
Wade Johnston, who is set for sentencing June 1, 2010.
Welch commended the Douglas County Sheriff's office, the Kansas Bureau of Investigation and Assistant U.S. Attorney Sheri McCracken for their work on the case.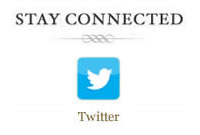 <!/a><!/div> <!/div>