Aug. 3, 2010
FORMER WICHITA MUNICIPAL COURT WORKER PLEADS GUILTY TO FALSIFYING BAIL BOND RECORDS

WICHITA, KAN. – A Wichita Municipal Court collections officer pleaded guilty today to changing computerized court records so that bondsman wouldn't have to pay bond forfeitures, U.S. Attorney Lanny Welch said Tuesday.

The collections officer, Kaylene J. "Katie" Pottorff, 54, had worked for municipal court since 1995. She was one of three persons indicted in April 2008 by a federal grand jury here for conspiracy, altering criminal justice records, and receiving bribes. The indictment alleged she was paid by bail bondsman to change court records, which allowed them not only to avoid paying bond forfeitures, but aided in other fraudulent schemes.

Another defendant in the case, Alicia Bell, 37, Wichita, pleaded guilty on Feb. 25, 2010, to bribery. The third defendant, Jessie Garland, 43, formerly of Wichita who now lives in Arkansas, is scheduled for trial next Tuesday before U.S. District Judge J. Thomas Marten, who took Pottorff's guilty plea Tuesday. Pottorff pleaded guilty to one count of impairing computerized administration of justice records, a federal felony carrying a maximum sentence of 10 years in prison. Pursuant to a plea agreement, the government agrees to recommend that Pottorff be sentenced to 44 months in federal prison.
Judge Marten set Pottorff's sentencing date for Oct. 20, 2010.

Both Bell and Garland were bonding agents and also were bond recovery agents, more commonly referred to as bounty hunters. By allegedly paying Pottorff to alter court records, they were able to avoid paying bond forfeitures for defendants who didn't appear in court and also used altered lists to deceive bail bonding companies into paying fees to them for finding defendants who either were arrested by law enforcement officers or who remained at large.

Welch said the case was being investigated by the FBI and the Wichita Police Department and that the investigation is ongoing.

As in any criminal case, a person who has been indicted is presumed innocent until and unless proven guilty.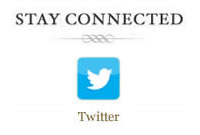 <!/a><!/div> <!/div>