Dec. 13, 2010
NURSE PLEADS GUILTY TO DILUTING PATIENTS' MORPHINE
TOPEKA, KAN. – A nurse from Goddard, Kan., has pleaded guilty to charges of diluting patients' morphine, U.S. Attorney Barry Grissom said today.
Deborah J. Riggs, 55, Goddard, Kan., pleaded guilty to one count of consumer product tampering and one count of adulterating a drug. In her plea, Riggs admitted that in December 2009 she was working as a nurse for Halstead Health and Rehabilitation in Halstead, Kan., when she diluted morphine that was to be given to five patients. She removed from 32 to 62 percent of the contents of bottles of morphine sulphate solution and replaced the contents with another substance.
The plea agreement states that in 1998 she was convicted on federal charges of acquiring controlled substances by fraud and sentenced to two years probation. In February 2000, the Kansas Board of Nursing suspended her license, but stayed the suspension to allow her to continue nursing if she met certain conditions. In August 2008, the Kansas Board of Nursing again suspended Riggs' license for drug abuse and stealing narcotics while she was a nurse at Wesley Medical Center. The nursing board again stayed the suspension.
Sentencing is set for March 7, 2011. She faces a maximum penalty of 10 years in federal prison and a fine up to $250,000 on the charge of consumer product tampering, and a maximum penalty of three years and a fine up to $10,000 on the charge of adulterating a drug.
The Food and Drug Administration investigated. Assistant U.S. Attorney Tanya Treadway is prosecuting.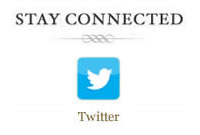 <!/a><!/div> <!/div>