Jan. 26, 2010
FORMER COACH WHO POSED AS A GIRL ON FACEBOOK SENTENCED TO 17-PLUS YEARS FOR PRODUCING CHILD PORN
KANSAS CITY, KAN. – Michael T. Cowley, 39, Shawnee, Kan., has been sentenced to 210 months in federal prison on child pornography charges, U.S. Attorney Lanny Welch said today.
Cowley pleaded guilty to one count of producing child pornography. In his plea, he admitted posing on Facebook as a 19-year-old female in order to persuade minor boys to send him photos of themselves nude and engaging in sexual activities. In exchange, he sent them nude photos of a girl that he got from the Internet.
The investigation began in February 2009 when the Johnson County Sheriff's Office received a report from police in Vancouver, Wash., that a 13-year-old male in Battle Ground, Wash., had exchanged nude photos with a Facebook user who claimed to be a 19-year-old girl in Overland Park, Kan. Starting from the Facebook page of a user called "Ashley," who listed 696 friends, investigators followed an electronic trail through MySpace, Yahoo and AT&T Internet Services to an account held by Cowley in Shawnee, Kan.
Investigators determined that Cowley was employed by the Olathe School District and the Jewish Community Center. He taught a computer class at Brentwood Elementary School in Overland Park, coached various boys' baseball and basketball teams, drove a bus route for the California Trail Junior High School in Olathe, Kan., and worked for the Jewish Community Center as director of a summer sports camp for 1st through 6th grade boys and girls. Among the list of friends on user "Ashley's" Facebook page were children who were on teams Cowley coached and others who had face-to-face contact with Cowley. Eleven children reported receiving nude images from the user called "Ashley" and seven boys reported sending nude images of themselves to the user called "Ashley." A search warrant at Cowley's residence found hundreds of images including photos of nude boys and girls, as well as minors engaged in sexual acts.
Welch commended the Johnson County Sheriff's Office and Assistant U.S. Attorney Kim Martin for their work on the case.
This case was prosecuted as part of Project Safe Childhood, a nationwide initiative of the U.S. Department of Justice to protect children from online exploitation and abuse. For more information see www.projectsafechildhood.gov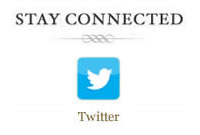 <!/a><!/div> <!/div>