Jan. 27, 2010
MEXICAN MAN PLEADS GUILTY TO SELLING COUNTERFEIT SOCIAL SECURITY CARDS FOR $70 A SET IN KANSAS CITY, KAN.

KANSAS CITY, KAN. - Isidro Castro-Lopez, 26, a citizen of Mexico, has pleaded guilty to making and selling counterfeit Social Security cards and driver's licenses, U.S. Attorney Lanny Welch said today.
In his plea, Castro-Lopez admitted he possessed forged identity documents when he was arrested by Immigration and Customs Enforcement investigators Dec. 2, 2009, in Kansas City, Kan. Castro-Lopez was one of the targets of an ICE investigation into black market sales of Social Security and Immigration Permanent Resident cards in the Kansas City area.
Investigators determined that Castro-Lopez was making permanent resident cards, counterfeit Mexican driver's licenses and counterfeit Social Security cards using a home computer and Corel software. He was selling pairs of counterfeit Social Security cards and permanent resident cards for $70 a set, and counterfeit Mexican driver's licenses for $50 each.

Sentencing is set for April 26, 2010. He faces a maximum penalty of 10 years in federal prison and a fine up to $250,000. Welch commended Immigration and Customs Enforcement, the Kansas Department of Revenue and Assistant U.S. Attorney Chris Oakley for their work on the case.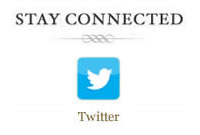 <!/a><!/div> <!/div>