July 7, 2010
INMATE PLEADS GUILTY TO 2002 KILLING IN LEAVENWORTH
KANSAS CITY, KAN. – Michael White, 31, currently an inmate at the federal prison in Florence, Colo., has pleaded guilty to one count of voluntary manslaughter and one count of assault with a dangerous weapon, U.S. Attorney Lanny Welch said today.
In his plea, White admitted that on Dec. 31, 2002, in the U.S. Penitentiary at Leavenworth, Kan., he used a homemade knife to stab fellow inmate Michael McAnulty. McAnulty died that morning from the injuries he received.
The killing was the result of a dispute between McAnulty and another inmate, Albert McCoy, who accused McAnulty of stealing yeast from the prison kitchen that McCoy needed for baked goods he was assigned to make. During a fight between the two men, McAnulty broke McCoy's nose by hitting him in the face with a cake pan. Because McCoy was older than McAnulty and no match for him physically, inmates decided that McAnulty would fight McCoy's nephew, Anthony McCoy to settle the matter and prevent a feud among inmates on both sides of the dispute.
At 7:30 a.m. Dec. 31, 2002, McAnulty and Anthony McCoy met in a prison television room and began to fight. McCoy picked up a chair to ward off McAnulty, who was getting the upper hand in the fight. At that moment, Michael White entered the TV room and began stabbing McAnulty. When McAnulty went down, White put the knife in his pocket and ran from the TV room. McAnulty staggered out of the TV room and collapsed in the cell block. He died soon after. An autopsy found 28 stab wounds to his neck, torso and arms.
Several months later, on Sept. 2, 2003, White assaulted Albert McCoy, stabbing him multiple times with a homemade ice pick in the face, leg and abdomen. When Anthony McCoy attempted to assist his uncle, White stabbed Anthony McCoy in his cheek and rib cage. The McCoys were treated and recovered. White assaulted the McCoys because he suspected they were assisting in the investigation of McAnulty's death.
Sentencing is set for Oct. 12, 2010. Prosecutors are recommending a sentence of 10 years consecutive to the life sentence being served for crimes committed in Washington, D.C. Welch recognized the Bureau of Prisons, the Federal Bureau of Investigation and Assistant U.S. Attorneys Sheri McCracken and Scott Rask for their work on the case.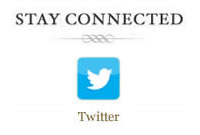 <!/a><!/div> <!/div>