June 10, 2010
OVERLAND PARK MAN CHARGED WITH ATTEMPTING TO COERCE MINOR TO HAVE SEX WITH HIM

KANSAS CITY, KAN. – Patrick Porter, 39, Overland Park, Kan., is charged with one count of possession of child pornography and one count of attempting to coerce a minor to have sex with him.
On Wednesday, June 9, 2010, the Overland Park Police Department announced they were seeking the public's help finding 16-year-old Jordan McKenzie Stuart. Stuart was last seen in the company of Porter, who is her stepfather. Later the same day, Porter and Stuart were found in California.
In a criminal complaint filed June 7, 2010, in U.S. District in Kansas City, Kan., Porter was charged with possessing child pornography and engaging in graphically sexual conversion with a minor in an attempt to convince the minor to engage in sexual acts with him.
If convicted, Porter faces a penalty of not less than 10 years and not more than life and a fine up to $250,000 on the charge of coercing a minor, and a maximum penalty of 10 years and a fine up to $250,000 on the child pornography charge.
The Overland Park Police Department investigated. Assistant U.S. Attorney Kim Martin is prosecuting.

In all cases, defendants are presumed innocent until and unless proven guilty. The indictments merely contain allegations of criminal conduct.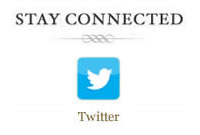 <!/a><!/div> <!/div>