March 11, 2010
CARRYING A GUN ADDS TO SALINA MAN'S FEDERAL DRUG SENTENCE

TOPEKA, KAN. – Carlos Maldonado Aguilar, 42, has been sentenced to 78 months in federal prison on firearms and drug trafficking charges, U.S. Attorney Lanny Welch said today.
Aguilar pleaded guilty to one count of possession with intent to distribute methamphetamine, one count of possessing a firearm in furtherance of a drug trafficking crime and one count of unlawful possession of a firearm by a user of controlled substances. In his plea, Aguilar admitted that on July 23, 2008, he was carrying a .22 caliber handgun when he sold $375 worth of methamphetamine to a buyer who was working with the Salina Police Department. Aguilar also admitted carrying a handgun in his waistband on other occasions when he sold drugs to undercover buyers.

U.S. District Judge Sam Crow sentenced Aguilar to serve 60 months on the charge of carrying a firearm in furtherance of drug trafficking, to be served consecutively to a 18-month sentence on the two other counts.
Welch commended the Salina Police Department, the I-70 Drug Task Force and Assistant U.S. Attorney Greg Hough for their work on the case.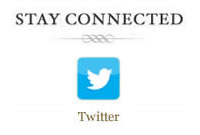 <!/a><!/div> <!/div>