Jan. 25, 2010
MEXICAN CITIZEN SENTENCED FOR SELLING FAKE SOCIAL SECURITY CARDS
KANSAS CITY, KAN. – Rafael Torres-Moreno, 32, a citizen of Mexico, has been sentenced to 10 months in federal prison for selling false Social Security cards and permanent resident alien cards to federal agents working undercover, U.S. Attorney Lanny Welch said today.
Torres-Moreno pleaded guilty to one count of possessing a forged permanent resident card and one count of unlawfully transferring a false identification document. In his plea, he admitted that on Sept. 22, 2009, he told investigators working undercover that he would sell them false identification documents for $140 a set. The next day, investigators received a false Social Security card and a false Permanent Resident Alien card from Torres-Moreno.
Two other men also were charged as a result of the investigation:
– Miguel Angel Mendoza-Hernandez, 29, a citizen of Mexico, is set for sentencing June 7, 2010.
– Isidro Castro-Lopez, 26, a citizen of Mexico, is set for sentencing May 24, 2010.

Welch commended Immigration and Customs Enforcement, the Kansas Department of Revenue investigated and Assistant U.S. Attorney Chris Oakley for their work on the case.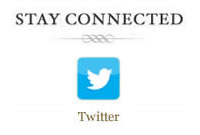 <!/a><!/div> <!/div>