May 7, 2010
KANSAS MAN PLEADS GUILTY TO FARM EQUIPMENT THEFTS
WICHITA, KAN. – Matthew T. Jones, 31, Colby, Kan., has pleaded guilty to three counts of interstate transportation of stolen farm equipment, U.S. Attorney Lanny Welch said today. Jones also agreed to pay more than $1.1 million in restitution.
In his plea, Jones admitted that on June 1, 2006, he and a co-defendant traveled to Oklahoma looking for a combine to steal. They found a Gleanor R65 combine, which they loaded onto a trailer attached to their truck and took the combine to Jones' farm in Kansas.
On April 26, 2008, a co-defendant called Jones and told him about a John Deere 8530 tractor and John Deere 1720 prototype planter located near Elsie, Neb. They transported the tractor and planter to Jones' farm in Kansas.
Co-defendant Ryan Hanzlick is scheduled for trial July 13, 2010.

Sentencing is set for July 22, 2010. Jones faces a maximum penalty of 10 years in federal prison and a fine up to $250,000 on each count. Welch commended the Federal Bureau of Investigation, the Kansas Bureau of Investigation, the Kansas Attorney General's office, law enforcement agencies in Thomas, Wichita, Sherman, Wallace, Greeley, Rawlins and Cheyenne counties and Assistant U.S. Attorney Alan Metzger for their work on the case.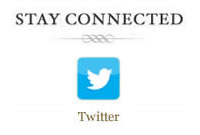 <!/a><!/div> <!/div>