Nov. 19, 2010
THREE ILLEGAL ALIENS EMPLOYED AT RESER'S PLANT INDICTED

TOPEKA – Three Mexican citizens unlawfully present in the United States who work at the Reser's Fine Foods plant in Topeka have been indicted for document fraud and identity theft in connection with their employment there, U.S. Attorney Barry Grissom said today.
The three, all of whom lived at the same residence in Topeka, made their initial appearance in Kansas City, Kan., Friday morning. They are scheduled to be arraigned in Wichita next Wednesday, where their case is assigned for trial before U.S. District Judge Monti L. Belot.

Counts in the indictment include document fraud, misuse of a Social Security number, providing false information to the Social Security Administration and aggravated identity theft. Grissom said each of the men was indicted on three substantive counts and three counts of "aggravated identity theft," which means they are alleged to have used the identities of real people in connection with the substantive crimes alleged. The men indicted are:

Alberto Rodrigues-Perez, 34, Durango, Mexico
Mariano Vasquez-Morga, 24, Tapachula, Mexico
Candelario Cocio-Escobar, 51, Tapachula, Mexico
Court records show that Cocio-Escobar has worked at Reser's under at least two identities for more than 10 years; the other two only 1-2 years.
"As we identify foreign nationals using stolen identities to work in the United States, they will be prosecuted," Grissom said, "And we expect employers to guard against the use of fraudulent documents and identity theft when they employ people. This is a huge problem in Kansas and in the nation, and I intend to address it."
The three face a maximum sentence of 10 years in prison on the document fraud count, up to five years in prison on each of the Social Security counts and a mandatory two years consecutive to other penalties on the aggravated identity theft counts.
The case was investigated by agents of the Kansas Department of Revenue and Immigration and Customs Enforcement's Office of Homeland Security Investigations. It is being prosecuted by Assistant U.S. Attorney Brent Anderson. As in any criminal case, a person charged with a crime is presumed innocent until and unless proven guilty.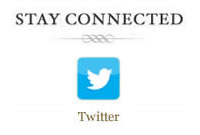 <!/a><!/div> <!/div>