Nov. 19, 2010
STANTON COUNTY MAN SENTENCED TO 17 YEARS FOR ARMED ROBBERY
WICHITA, KAN. – John Grant Shore, 23, Johnson City, Kan., has been sentenced to 17 years in federal prison for armed robbery, U.S. Attorney Barry Grissom said today.
Shore pleaded guilty to two counts of armed robbery and one count of carrying a firearm in furtherance of a crime of violence. In his plea, he admitted that on Feb. 15, 2010, he and co-defendants Kristina Pauline Lashmet and Ryan Wesley Swisher robbed the Eagle Travel Plaza at 215 W. Kansas Avenue in Tribune, Kan. Shore entered the store, pointed a gun at the store clerk and demanded money. Shore opened the cylinder of the gun to show the clerk the bullets. He told the clerk that if she did not open the safe he would shoot her in the foot.
After the robbery in Tribune, the three drove to Syracuse, Kan., and robbed the Loves Country Store at 208 E. Highway 50. Shore and Lashmet went into the store. Shore demanded money and fired a shot in the direction of the clerk. Shore also shot four times at the locking mechanism on the store safe.
Both Lashmet and Swisher pleaded guilty and were sentenced to 102 months in federal prison.
Grissom commended the Greeley County Sheriff's Office, the Hamilton County Sheriff's Office, the Stanton County Sheriff's Office, the Seward County Sheriff's Office, the Bureau of Alcohol, Tobacco, Firearms and Explosives and Assistant U.S. Attorney Matt Treaster for their work on the case.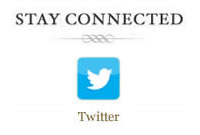 <!/a><!/div> <!/div>