Oct. 7, 2010
INVESTITURE CEREMONY SET FOR U.S. ATTORNEY BARRY R. GRISSOM

KANSAS CITY, KAN. – U.S. Attorney Barry R. Grissom will take the oath of office at 3 p.m. Friday, Oct. 8, during an investiture ceremony at the United States District Courthouse, 500 State Ave., Kansas City, Kan. The ceremony will take place in the Special Proceedings Courtroom on the sixth floor. Cameras will be allowed in the courtroom during the ceremony.

Rep. Dennis Moore will introduce Grissom and U.S. District Judge Kathryn H. Vratil will administer the oath. Also speaking will be Walter L. Cofer of Shook, Hardy & Bacon.
Grissom, 56, of Overland Park, Kan., was nominated April 28, 2010, by President Barack Obama and confirmed by the U.S. Senate Aug. 6, 2010. He succeeds Eric Melgren, the last presidentially appointed U.S. Attorney in the District of Kansas. Grissom graduated from the Oklahoma City University School of Law in 1981 and the University of Kansas in 1977.
Grissom leads an office of 49 Assistant U.S. Attorneys and 53 support staff working in offices in Wichita, Topeka and Kansas City, Kan.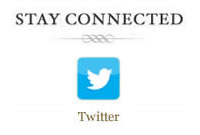 <!/a><!/div> <!/div>