Sept. 7, 2010
VICTIMS IN RENAISSANCE TAX FRAUD CASE SHOULD REGISTER TO SEEK RESTITUTION


KANSAS CITY, KAN. – Restitution may be available for victims of a tax fraud scheme operated by Topeka-based Renaissance, The Tax People, U.S. Attorney Barry Grissom said today.
Michael Craig Cooper, the founder and president of Renaissance, was sentenced in April to 20 years in federal prison after being convicted of mail fraud, wire fraud, money laundering and conspiracy. His sentence included restitution of $10 million and a forfeiture money judgment of $75 million. During a trial in 2008 in U.S. District Court in Kansas City, Kan., prosecutors presented evidence that from 1997 to 2002 Cooper and others conspired to defraud the United States and their clients by marketing a program to sell individuals tax deductions through false or misleading representations.

Anyone who believes they have suffered a monetary loss resulting from the offenses in the Cooper case may be eligible for restitution. To determine whether you are eligible, click on the link "US v. Cooper" at the U.S. Attorney's Web site – www.justice.gov/usao/ks/ . Follow the instructions to print out the form and mail it to the U.S. Attorney's office.
For more information, call 316-269-6481 and state that you are calling about the Cooper case.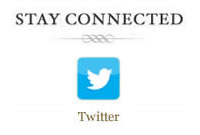 <!/a><!/div> <!/div>