Wichita Man Sentenced For Robbing Catholic Family Federal
April 11, 2011
WICHITA, KAN. – A Wichita man has been sentenced to 51 months in federal prison for bank robbery.
Christopher Crabtree, 20, Wichita, Kan., pleaded guilty to one count of bank robbery. In his plea, he admitted that on Nov. 8, 2010, he met with co-defendant Deshane Gantt at Gantt's residence at 152 N. Charles in Wichita to make plans to rob the Catholic Family Federal Credit Union at 1902 W. Douglas. Crabtree agreed to drive Gantt to the credit union and to help him hide the proceeds of the robbery.
Crabtree drove with Gantt to the credit union. Gantt, armed with a 9 mm pistol, went into the credit union and told the employees, "This is a robbery...I don't want to turn this into a homicide." He vaulted the counter and collected cash from the drawers in a pillow case.
After the robbery, Crabtree and Gantt were driving when they encountered a Wichita police patrol car. When police searched the car they found the proceeds of the robbery in the pillow case.
Gantt pleaded guilty and is set for sentencing April 18. Grissom commended the Wichita Police Department, the Federal Bureau of Investigation and Assistant U.S. Attorney Blair Watson for their work on the case.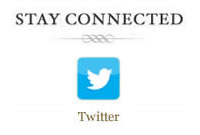 <!/a><!/div> <!/div>