Fight To Stop Prescription Drug Abuse Epidemic Begins With Drug Take Back This Weekend
April 26, 2011
KANSAS CITY, KAN. – Getting rid of old and unused prescription drugs is something everybody can do to support the fight against an epidemic of prescription drug abuse, U.S. Attorney Barry Grissom said today.
"Prescription drug abuse is the fastest growing drug problem in America," Grissom said. "Look in you family medicine cabinet and you'll see the threat: Old and unused bottles of narcotic painkillers, sedatives, tranquilizers and stimulants."
Grissom joined with the Drug Enforcement Administration, the Wyandotte County Sheriff's Office and the Johnson County Sheriff's Office to urge the public to take part in the DEA's National Drug Take Back from 10 a.m. to 2 p.m. Saturday, April 30, at locations throughout the Kansas City metropolitan area. Officials will be on hand to accept prescription drugs and to see that they are disposed of safely.
"There will be no charge and no questions asked," Grissom said.
To find a location near you, visit the DEA Office of Diversion Control's Web site at: http://www.deadiversion.usdoj.gov/drug_disposal/takeback/
Many Americans don't realize how rapidly prescription drug abuse has become a significant threat to public health and safety, Grissom said. He cited the following statistics:
– Drug overdoses are now the second most common cause of accidental death in America, behind only automobile accidents. Prescription drug abuse causes more deaths than gunshot wounds or homicides. (Centers for Disease Control)
– Prescription drugs cause far more unintentional overdose deaths than cocaine or heroin. (Centers for Disease Control)
– Three quarters of teenagers who are abusing prescription drugs reported they got them from friends and family, including home medicine cabinets (Office of National Drug Control Policy)
"Prescription drugs are a gateway through which too many teenagers are passing on their way to drug addiction and even death," Grissom said. "Teenagers buy into the myth that prescription drugs are safe – no matter how they are used. It's not true. You can overdose on prescription drugs as easily as you can on heroin."
Grissom said he is working to support the national plan the White House announced April 20 with the publication of "Epidemic: Responding to America's Prescription Drug Abuse Crisis." Later this year, he said, the U.S. Attorney's Office in Kansas will host a seminar on prescription drug abuse in partnership with the University of Kansas School of Medicine.
"We want to bring health care providers together with law enforcement agencies to tackle this problem," he said.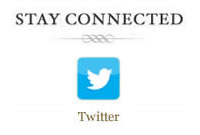 <!/a><!/div> <!/div>