Explosion of Crimes Against Children
Focus of Three-Day Event in Wichita
Aug. 29, 2011
WICHITA, KAN. – Prosecutors, investigators and child specialists from more than six states will be in Wichita this week for a three-day conference on crimes against children, U.S. Attorney Barry Grissom said today.
More than 450 people are registered for the Eighth Annual Protect Our Children Conference, which runs Tuesday through Thursday at the Hilton Wichita Airport Executive Conference Center.
"Child exploitation crimes are exploding," Grissom said. "We've seen an historic rise in the distribution of child pornography, in the number of images shared online, and in the level of violence associated with child exploitation and sexual abuse crimes. The only place where the numbers have dropped is in the age of the victims."
On Thursday, John Walsh, host and creator of Fox's long-running series, America's Most Wanted, will be the keynote speaker in a presentation sponsored by Cox Communications.
Featured programs will include John Warnick's presentation on surviving sexual molestation, Assistant U.S. Attorney Cynthia Cordes' presentation on human trafficking, Al Danna's presentation on a Child Abduction Response Team, and a presentation by Anna Brewer, Stephen Patrick O'Meara and John Focht on human trafficking in Iowa.
During the conference, experts from across the country and local agencies will make presentations on topics including parents as sexual abusers, online investigative techniques, identifying drug endangered children and dealing with juvenile offenders when they return home after adjudication.
The conference is sponsored by the U.S. Attorney's Offices for Kansas, the Western District of Missouri, the Eastern District of Missouri, the District of Nebraska, the Northern District of Illinois, the Southern District of Illinois, the Central District of Illinois, the Southern District of Indiana and the Southern District of Iowa.
The conference is limited to registered participants, but morning plenary sessions will be open to the media. A copy of the agenda for the conference is attached to this release. For more information, contact Jim Cross, public information officer, at 316-269-6552 or james.cross2@usdoj.gov .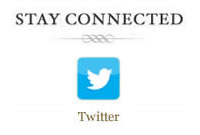 <!/a><!/div> <!/div>