Store Owner Pleads Guilty
In Cash-For-Food-Stamps Case
Aug. 29, 2011
WICHITA, KAN.. – A Wichita store owner indicted in March for giving cash in exchange for food stamp benefits has pleaded guilty, U.S. Attorney Barry Grissom said Monday.

The store owner, Ahmed Ajami Al-Maleki, 41 , Wichita, owner of the Kansas Food Mart, 2600 N. Arkansas, entered his guilty plea Monday before U.S. District Judge J. Thomas Marten. He pleaded guilty to conspiracy, food stamp fraud and wire fraud. Al-Maleki is to be sentenced in the case Nov. 21.

"Abuse of important federal programs such as food stamps will not be tolerated," Grissom said. "There are those who need access to these programs, and when a handful of people steal from them, it hurts those in need and it hurts all of us."

Technically called the Supplement Nutrition Assistance Program, or SNAP, the program is administered by the U.S. Department of Agriculture through the Kansas Department of Social and Rehabilitation Services (SRS) using electronic "Vision" cards, to which individual benefits are automatically allocated each month. Al-Maleki admitted Monday to using his store and SNAP terminal to trade cash for benefits, usually about 50 cents on the dollar. The indictment alleged that during a six-month period in 2010, Al-Maleki engaged in about 750 such transactions involving about 100 SNAP recipients and total benefits of about $130,000.

The government alleges that Al-Maleki paid out about half of the $130,000 in cash, and kept the remainder for himself.

A companion case against Muhammed Qadeer Akram, 46, and his wife, Shama Qadeer, 38, who operated Alnoor Groceries and Biryani House, 5220 E. 21st. St., at the time of the indictments, is set for trial Oct. 4. Eight other defendants already have pleaded guilty in the case.

The case was investigated by the USDA and the Wichita Police Department with assistance from Homeland Security Investigations, and is being prosecuted by Assistant U.S. Attorney Brent Anderson.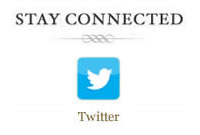 <!/a><!/div> <!/div>