Topeka Woman Pleads Guilty To Bank Fraud
Dec. 12, 2011
TOPEKA, KAN. – A Topeka woman has pleaded guilty to taking part in a scheme to defraud Topeka banks of more than $400,000, U.S. Attorney Barry Grissom said today. Amanda Baloch, 26, Topeka, Kan., pleaded guilty to one count of bank fraud. In her plea, she agreed to pay $55,719 in restitution.
Co-defendant Junaid Iqbal, 30, a native of Pakistan, was sentenced Monday to time served, $40,090 in restitution and removal from the United States.
In her plea, Baloch admitted that from 2004 to 2011 members of the conspiracy operated a check kiting scheme. Doing business under various names they conspired to defraud multiple banks and businesses by depositing and using insufficient fund checks, and by making electronic payments using false account numbers and accounts with insufficient funds.
Baloch represented herself as a director or incorporator of various businesses including Farzana, Rind, American Gas, Kanwal Express, Baloch and Farzana Express and she deposited insufficient funds checks at Core First Bank, US Bank and Bank of America. She withdrew $8,900 in cash from Bank of America based on checks she deposited by fraudulently attempting to sell the same gas to two companies.
Co-defendant Maqsood Baloch, 31, Topeka, Kan., pleaded guilty to one count of conspiracy to commit bank fraud, wire fraud and Social Security fraud. He is set for sentencing Feb. 13.
Grissom commended the Topeka Police Department, the U.S. Secret Service, the Department of Homeland Security, Immigration and Customs Enforcement and Assistant U.S. Attorney Tanya Treadway for their work on the case.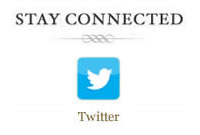 <!/a><!/div> <!/div>