FORMER LIBERAL RENT-A-CENTER MANAGER PLEADS GUILTY TO WIRE FRAUD, IDENTITY THEFT
WICHITA, KAN. – A Sri Lankan man who managed a Rent-A-Center in Liberal, Kan., has pleaded guilty to wire fraud and aggravated identity theft, U.S. Attorney Barry Grissom said today.
Shivantha Kulatunga, 27, who was living in Liberal, Kan., at the time of the crime, appeared today in U.S. District Court in Wichita. In his plea, he admitted he committed the crimes while he was the manager of a Rent-A-Center at 200 E. Parkway Boulevard in Liberal, Kan. In December 2009, Kulatunga took a Toshiba laptop computer from the store without paying for it and gave the computer to his girlfriend as a Christmas present. He falsely entered into the company's computerized management system that the computer had been rented by another person. The name he used belonged to a real person who did not know about the transaction.
Sentencing is set for April 20. Prosecutors are recommending a sentence of 36 months in federal prison. The plea agreement, which was reached on the day Kulatunga's jury trial was to begin, calls for the government to move to dismiss other counts against Kulatunga including one count of arson. The investigation of Kulatunga began after a Jan. 4, 2010, fire at the Rent-A-Center store in Liberal.

Grissom commended the Liberal Police Department, the Liberal Fire Department, the Bureau of Alcohol, Tobacco, Firearms and Explosives and Assistant U.S. Attorney David Lind for their work on the case.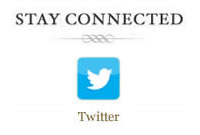 <!/a><!/div> <!/div>