Jan. 3, 2011
FIVE POUNDS OF METH SENDS TEXAS MAN TO FEDERAL PRISON FOR 20 YEARS

KANSAS CITY, KAN. – A Texas man has been sentenced to 20 years in federal prison for trying to smuggle five pounds of methamphetamine through Kansas, U.S. Attorney Barry Grissom said today.
Petcio Hernandez, 39, Dallas, Texas, was sentenced today in U.S. District Court in Kansas City, Kan. Hernandez pleaded guilty to one count of conspiracy to possess with intent to distribute methamphetamine. In his plea, he admitted that on April 11, 2010, the Kansas Highway Patrol stopped his car on I-35 South in Olathe, Kan. When officers searched the car, they found several packages of methamphetamine wrapped in plastic and hidden in the headliner of the vehicle.
Co-defendant Ezequiel Espino-Torres, 28, Irving, Texas, was sentenced today to 70 months in federal prison.
Grissom commended the Kansas Highway Patrol, the Olathe Police Department and Assistant U.S. Attorney Kim Martin for their work on the case.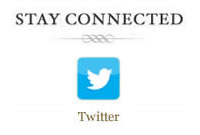 <!/a><!/div> <!/div>