Wichita Man Sentenced to 8 Years
for Bank Robbery That Led to Him Being Shot
July 5, 2011
WICHITA, KAN. – A Wichita man who was shot while trying to resist arrest has been sentenced to 97 months in federal prison, U.S. Attorney Barry Grissom said today.
Shelan D. Peters, 29, Wichita, Kan., pleaded guilty to one count of bank robbery. In his plea, he admitted that on Dec. 1, 2010, he and two co-defendants robbed the Equity Bank at 555 N. Webb, Wichita, Kan. They were disguised with face coverings and hooded sweatshirts. Two of the robbers possessed and brandished firearms during the robbery.
They fled the bank in one car and switched to another car. Wichita Police officers and Federal Bureau of Investigation agents were pursuing them when the robbers abandoned the second car at the Woodgate Apartments, 5400 E. 21st, and fled on foot. A Wichita police officer shot Peters when Peters reached for a handgun.
Co-defendants Raymond L. Rogers and David L. Hollis are set for a jury trial July 19. Grissom commended the Wichita Police Department, the FBI, Assistant U.S. Attorney Aaron Smith and Assistant U.S. Attorney Matt Treaster for their work on the case.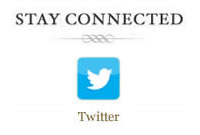 <!/a><!/div> <!/div>