Federal Charges Filed in Olathe Bank Robbery
June 1, 2011
KANSAS CITY, KAN. – Roger E. Riedel, Jr., 20, Olathe, Kan., has been charged with robbing the First National Bank in Olathe.
A criminal complaint filed today in U.S. District Court in Kansas City, Kan., alleges that on May 31, 2011, Riedel robbed the bank at 13518 South Alden in Olathe. The complaint alleges Riedel stood in a teller's line wearing a baseball hat and sunglasses. The teller, who recognized Riedel as a bank customer, asked Riedel to remove the hat and sunglasses. Riedel handed the teller a white plastic sack and said, "Fill it up." Riedel showed the teller what appeared to be a handgun he carried beneath his shirt. Riedel then collected more money from nearby cash drawers and put the money in the sack.

When police answered the bank's alarm, they found Riedel standing next to a white SUV in the bank parking lot. Red smoke was coming from vehicle. Police recovered a BB gun, a plastic bag, stolen cash and three activated dye packs.
If convicted, Riedel faces a maximum penalty of 20 years in federal prison and a fine up to $250,000. The Olathe Police Department and the FBI investigated. Assistant U.S. Attorney Trent Krug is prosecuting.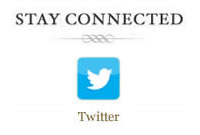 <!/a><!/div> <!/div>