First of 13 Defendants Pleads Guilty
in Food Stamp Fraud Cases
June 2, 2011
WICHITA, KAN. – The first of 13 defendants indicted March 1 for food stamp fraud pleaded guilty Thursday to obtaining cash in exchange for food stamp benefits, U.S. Attorney Barry Grissom announced today. A second defendant is scheduled to enter a guilty plea this afternoon.

The defendant, Angela N. Norwood, 33, Wichita, pleaded guilty to receiving about $150 cash in exchange for about $300 worth of Supplemental Nutrition Assistance Program benefits, more commonly called food stamps. Her sentencing is set for Aug. 18 before U.S. District Judge J. Thomas Marten, who accepted Norwood's guilty plea.
A similar guilty plea by another defendant accused of food stamp fraud, Hezekiah H. McGee, 48, also of Wichita, is scheduled before Judge Marten for 2:30 p.m. today. Several of the defendants are expected to enter similar pleas in the next few weeks.
In Norwood's case, she admitted obtaining cash for benefits in February 2011, and a total of about $1,500 in cash over several months, from Shama Qadeer, Wichita, who with her husband, co-defendant Muhammad Qadeer, operated Alnoor Groceries and Biryani House, 5220 E. 21st St. in Wichita. Federal law requires that food stamp benefits be used only for approved food items, and cannot be converted to cash or used to buy items like alcohol or cigarettes.
"We want to protect the integrity of the program so that people who need these benefits can get them," Grissom said. " Taxpayers deserve nothing less."
Norwood, McGee and 11 other defendants were indicted March 1 on multiple conspiracy and food stamp fraud counts in two separate cases, one involving Alnoor Groceries and the other Kansas Food Market, 2600 N. Arkansas, Wichita. McGee's case allegedly involves Kansas Food Market.
Norwood faces a maximum sentence of five years in prison on the fraud count. The case was investigated by the United States Department of Agriculture Office of Inspector General, with the assistance of the Wichita Police Department, Homeland Security Investigations and the U.S. Attorney's office.
In all cases, defendants are presumed innocent until and unless proven guilty. Indictments merely contain allegations of criminal conduct.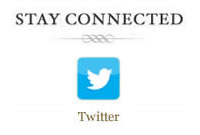 <!/a><!/div> <!/div>