U.S. Attorney Barry Grissom Speaks at Wichita Hispanic Chamber
March 15, 2011
WICHITA, KAN. – The Department of Justice is reinvigorating its commitment to civil rights, U.S. Attorney Barry Grissom said during a speech today to the Wichita Hispanic Chamber of Commerce.
"As we stand on the brink of progress, we must make sure there is equal opportunity," Grissom said. "We must make sure legal immigrants are free to participate in America's prosperity and we must be vigilant in protecting the civil rights of all Americans."
Hate crimes have been on the increase in recent years, according to reports by the FBI. In 2009, there were 122 reports of hate crimes in Kansas, according the FBI's Web page on hate crime statistics (http://www2.fbi.gov/ucr/hc2009/index.html ).

Grissom also talked about working with the Department of Homeland Security and Immigration and Customs Enforcement to broaden enforcement of immigration laws.
"I question the effectiveness, as well as the fairness, of focusing enforcement solely on those who came to this country to look for jobs," he said. "Employers who knowingly hire undocumented workers are violating federal law, too."

Grissom said he wants to put Kansas employers on notice that federal investigators will be focusing on workplace enforcement.
Grissom, who leads an office of about 50 assistant U.S. Attorneys, also explained his law enforcement priorities, including protecting the nation against terrorism, fighting violent crime and prosecuting child predators. Grissom thanked Abel Perez, executive director of the chamber, for inviting him to speak.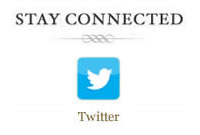 <!/a><!/div> <!/div>