Overland Park Woman Sentenced to Five Years For Covering up Daughter's Sexual Abuse
May 3, 2011
KANSAS CITY, KAN. – An Overland Park woman has been sentenced to five years in federal prison on charges she tried to cover up her husband's sexual abuse of her daughter, U.S. Attorney Barry Grissom said today.

"Cases like this show that children in Kansas today are facing dangers that once would have been considered unthinkable," said U.S. Attorney Barry Grissom. "Fighting the rising tide of child exploitation is as important as anything we do as federal prosecutors."
Barbara Porter, 45, Overland Park, Kan., pleaded guilty to one count of obstruction of justice. Porter's husband, Patrick Porter, pleaded guilty to one count of producing child pornography. In his plea, he admitted investigators found photographs he had taken of his minor stepdaughter in sexually explicit poses. When investigators served a search warrant in June 2010 at the Porters' home, Porter's stepdaughter was placed in protective custody with the state of Kansas. Authorities placed Porter's stepdaughter with her maternal grandmother. Barbara Porter helped Patrick Porter remove his stepdaughter from protective custody. Patrick Porter then fled Kansas with his stepdaughter, causing an Amber alert to be issued. Patrick Porter and his stepdaughter later were found in California, where he was arrested.
Co-defendant Patrick Porter was sentenced to 20 years in federal prison.
Grissom commended the Overland Park Police Department, the Federal Bureau of Investigation and Assistant U.S. Attorney Kim Martin for their work on the case.
This case was prosecuted as part of Project Safe Childhood, the Justice Department's program to protect children from child pornography, online enticement, child sex tourism and other forms of sexual exploitation.
In May, the Justice Department is highlighting Project Safe Childhood in an effort to raise the public's awareness of this growing problem. Visit the address below for color charts and other information on Project Safe Childhood:
www.justice.gov/usao/briefing_room/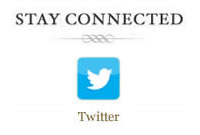 <!/a><!/div> <!/div>