Osage County Man Sentenced to 17.5 Years
On Child Pornography Charges
May 19, 2011
TOPEKA, KAN. – An Osage County man has been sentenced to 17.5 years in federal prison on child pornography charges, U.S. Attorney Barry Grissom said today.
Jason Croucher, 27, Osage City, Kan., pleaded guilty to two counts of distributing child pornography and one count of possessing child pornography. An indictment filed June 2, 2010, alleged the crimes occurred May 11, May 14, and June 22, 2009, in Osage County, Kan.
Prosecutors told the court FBI agents in San Diego took control of an account called "DicksR4Kids1" on a peer-to-peer file sharing network and used the account to investigate other users who were sharing child pornography with that account. They downloaded child pornography from a user called Brads_cocky, which was operated by Jason Croucher. They served a search warrant at Croucher's home in Osage City and seized his computers, which contained child pornography.
In a sentencing memo to the court, Croucher said that while he was growing up as a gay teenager and young adult in rural Kansas, he became addicted to pornography. He said he moved to more hard core pornography, "until I found myself searching out the most extreme images of child pornography."

Grissom commended the FBI and Assistant U.S. Attorney Jason Hart for their work on the case. This case is being prosecuted as part of the Justice Department's Project Safe Childhood. For more information see www.projectsafechildhood.gov .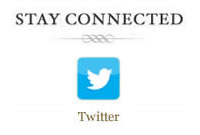 <!/a><!/div> <!/div>