Attorney In Johnson County Pleads Guilty
To Attempting to Entice A Minor For Sex
May 25, 2011
KANSAS CITY, KAN. – A Johnson County attorney has pleaded guilty to using the Internet to conduct sexual chats and to send images of himself masturbating to an undercover agent posing as a 14-year-old girl, Attorney Barry Grissom said today.

Samuel P. Logan, 46, Kansas City, Mo., pleaded guilty to one count of using the Internet to entice a minor to engage in sexual activity. In his plea, Logan admitted he used the Yahoo screen name "sambo5604" to send images of pornography and child pornography to a person he believed to be a 14-year-old girl named Stazie. On May 28, 2010, an agent with the Kansas Attorney General's Office received Webcam images of Logan exposing his penis, masturbating and ejaculating. The agent could see that Logan was in an office with framed diplomas and certificates visible behind him.
From June 1, 2010, to July 22, 2010, Logan continued to engage in online conversations of a sexual nature with Stazie. On 11 occasions, Logan activated his Webcam, allowing the agent to see him. During most of the sessions, Logan exposed his penis and engaged in sexual activity. Logan said he wanted Stazie to masturbate, too. During this time, he sent 32 pornographic images to Stazie, including two that were child pornography. Logan gave Stazie his cellular phone number and suggested they meet. They made arrangements to meet July 22, 2010, at Oak Park Mall. Logan was arrested at Oak Park Mall after officers saw him looking at various individuals in an apparent effort to locate Stazie.
A date for sentencing will be set at a later time. He faces a penalty of not less than 10 years and not more than life and a fine up to $250,000. The KBI and the FBI Cyber Crimes Task Force in Kansas City, Mo., investigated. The case is being prosecuted as part of the Justice Department's Project Safe Childhood, which targets sexual predators. For more information, see www.projectsafechildhood.gov .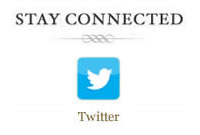 <!/a><!/div> <!/div>