Kansas City Man Pleads Guilty In Adoption Scam
Nov. 15, 2011
KANSAS CITY, KAN. – A Kansas City man has pleaded guilty to helping his girlfriend run an adoption scam in which she pretended to be pregnant with twins and willing to let them be adopted in return for money and gifts, U.S. Attorney Barry Grissom said.
Taj A. Isaiah, 29, Kansas City, Mo., pleaded guilty to one count of conspiracy to commit wire fraud and mail fraud. In his plea, he admitted he assisted co-defendant Roxanne Janel Jones with a scheme in which she contacted adoption agencies, claimed to be pregnant and sought to meet couples who wanted to adopt. Jones asked the couples for money for rent and other living expenses.
In his plea, Isaiah admitted thirteen couples were swindled. The couples were from Olathe, Shawnee and Leavenworth, as well as Minnesota, Georgia, California and Tennessee.
Isaiah sometimes presented himself to prospective adoptive families as Jones' landlord. In other cases, he said he was her boyfriend. He picked up money orders and wire transfers sent by prospective adoptive families. He also assisted Jones by meeting with prospective adoptive families and making false statements to them.
In one instance, Jones and Isaiah met with a couple from California in the cafeteria at the KU Medical Center. Jones told the couple they could pick up the babies from the nursery. When the couple went to the nursery, they were told there was no record of Jones giving birth. Isaiah and Jones left the hospital while the couple went to the nursery.
Sentencing is set for March 12. He faces a maximum penalty of 20 years in federal prison and a fine up to $1 million. The Overland Park Police Department and the U.S. Secret Service investigated. U.S. Attorney Barry Grissom and Assistant U.S. Attorney Chris Oakley prosecuted.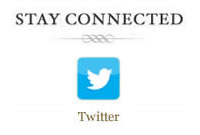 <!/a><!/div> <!/div>