Overland Park Man Bought Child Porn From Italy
Nov. 16, 2011
KANSAS CITY, KAN. – An Overland Park man who bought child pornography from a supplier in Italy has been sentenced to federal prison, U.S. Attorney Barry Grissom said. Daniel Aldridge, 57, Overland Park, Kan., was sentenced to 63 months and ordered to pay a $12,500 fine.
Aldridge pleaded guilty to one count of receiving child pornography. The case began in 2007 when agents of Interpol conducted an investigation into a ring of suspects located in more than 30 countries who were producing and trading child pornography. Through the investigation, they identified an Italian citizen running a Web site offering child pornography. The Web site charged for downloading child pornography. It also sold CDs of child pornography delivered by mail.

Investigators found Aldridge's name among 50,000 emails between the Italian supplier and his customers. An agent of the U.S. Postal Inspection Service working undercover contacted Aldridge and offered to sell him child pornography. Aldridge asked for a catalog and then ordered six CDs containing child pornography. The order form for the CDs described the content as photographs of sexual acts by girls as young as 10 years old.
Grissom commended the U.S. Postal Inspection Service and the Department of Justice - Child Exploitation and Obscenity Section in Washington, D.C., and Assistant U.S. Attorney Kim Martin for their work on the case. This case is being prosecuted as part of the Justice Department's Project Safe Childhood. For more information see www.projectsafechildhood.gov .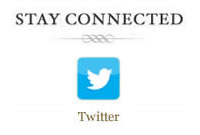 <!/a><!/div> <!/div>